UK Companies Failing To Engage The Blogosphere
Following on from my previous post about the benefits of corporate blogging I decided to take a look at how companies both in the UK and overseas were choosing to engage their online audiences, and to what extent they were utilising the blogosphere in order to fulfil those needs.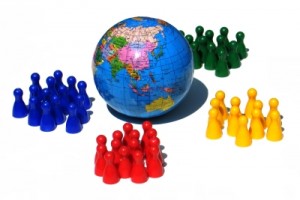 Using the Times Top 100 Companies To Work For list in order to gain a useful cross section of company types, sizes and industries. It soon emerged that corporate blogging seems to be somewhat of a alien concept to the majority of UK business. In fact, of the 100 companies that were surveyed only two (kudos to Rackspace and Pannone) had an official active blog that was available from their corporate website.
So with a rather pathetic 2% of UK companies actively blogging can this be viewed as a failure of their online communications strategies? Possibly not. A saving grace was the number of companies (76%) that did make available a mixture of company and industry news, articles, opinion, comment, press releases and whitepapers. UK companies obviously understand the importance of making useful information available, however making the leap from static news pages to and to a more interactive blog is currently too much of a challenge.
A number of factors could be responsible, perhaps there is a lack of understanding of the benefits and opportunity – a failure of their media agencies to make these clear. Often companies don't feel they can commit the resources to keeping the site updated or are worried about company perception in what is usually an open and conversational media. Added to all of this there is the intrinsic fear of having people being able to comment and voice opinion on their blog posts on their corporate website.