12 Quick ways to increase your conversion rate in 20 minutes
If one of your business goals for 2010 is to increase your conversion rate then here are some basic conversion tips, which amazingly so many website still fail to pay attention to.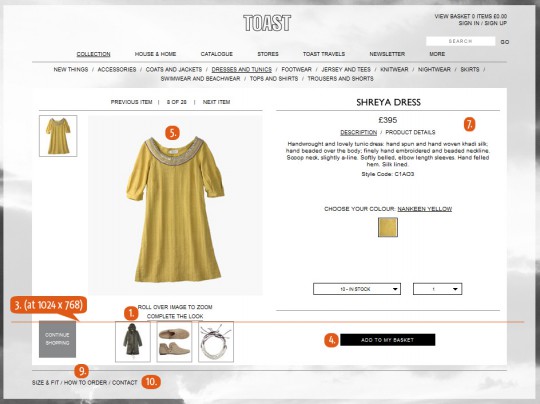 1. Include calls to action. Make sure the home page makes visitors want to move deeper into the site and that the home page reflects exactly the kind of business you are.
2. Keep your site relevant In order to gain trust and loyalty from your visitors it's important to keep your site up to date. For example once an event is over it should be removed from your site straight away and then updated with all forthcoming events/news.
3. Know what's visible. Your most important information should go "Above the Fold":  Anytime a customer has to scroll down a page, they're doing so to view content that lies "below the fold".  I still recommend putting all your biggest selling and most profitable products above the fold so your customer doesn't have to scroll to find it.
4.  Buy it now What happens when a visitor decides to buy a product? They add it to a shopping basket. How do they add it? They click a button or link (usually a button)and if they can't see the button they will go elsewhere. There are still plenty of sites out there with buttons that are too subtle, or don't say the right thing, or are hidden away at the bottom of a page. It is important to have clear buttons that also tell the customer what will happen next once they have clicked.
5. Importance of good images and design should always have visitor usability and appeal in mind.  A beautiful, funky or attractive looking web site will not help your ranking but it will help secure client interest and entice sales.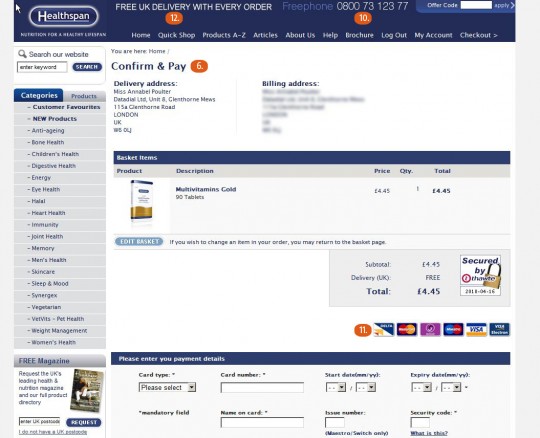 6. Keep it short make sure the checkout process is not long – if your site has a lot of pages to complete before checkout you risk the visitor giving up half way through due to time.  You only need to ask for the relevant fields to complete the purchase and follow-up with further details later.
7. Good product description should have a headline and an opening hook designed to get your reader to click on the item and find out more.  The most important elements for product description pages are:
Headline
Opening hook
Overview of benefits
Closing the sale
8. Convenience is key Visitors to the site often say how tired they are of having to open another account and having to remember another username/password.  A way around this is to offer a one page checkout process which captures customer details, but does not open an account.
9. Keep them informed When customer buys something online, they want to know when it's going to arrive at their door. People are impatient. Giving them an estimated delivery date during the checkout process is a good start. Emailing them when their product is dispatched is great. Giving them a tracking number if using a delivery service that supports online tracking is even better. Keep the customer informed at every step of the process, before and after sale, about as much as you can.
10. Points Of Contact Many visitors to your site dislike making contact online so it's helpful to have your phone number clearly on the contact page if that's one of the ways you can expect to convert visitors into customers.
11. Payment options? Customers these days need a few options in order to buy online. Not everyone has a Paypal account or a credit card. You need to offer your customers as many payment options as possible, or you could risk losing potential sales. Make the user's life easy and give them as many payment options as possible.
12. Highlighting offers and sales on your website will encourage an increase both visitors and revenue.  In your headline one should feature different benefits as this will have a huge impact on your sales.  This is often the first thing visitors to your site see so it must capture their attention and entice them to buy the product(s).