What is a QR code – a quick guide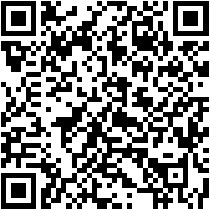 If you ever seen this strange looking black & white square in any form of advertising on a bus, train, email, business card etc., then you met a QR code.
What is a QR code?
The definition on Wikipedia says – QR code is a specific matrix barcode (or two-dimensional code) that is readable by dedicated QR barcode readers.
Country of origin
 Japan. Approved by AIM International (Automatic Identification Manufacturers International) standard (ISS – QR Code) in October 1997.
How do you read it?
You need an iPhone or Android phone with installed QR code reader.
What does this code contain?
An URL to a website you try to promote, or text, phone number or SMS (check our QR code to see what's there).
How do you generate a QR code?
There are already several services like kaywa.com, gogr.me or Datadial's email marketing software.
Is it good for anything useful?
If you think creatively there are many ways that you can use QR codes to promote your business such as on labels, business cards, storefront displays, and embedding promotions and discounts and links to Facebook.
QR codes are already widely used in Japan and increasingly in the UK.  I guess the more tech savvy people will be more amenable to them.
How other companies use it?
On their business cards – by placing a QR code on your business card you allow the receivers to save your business card details without any typing
In print/magazines – will take a reader directly to your website, without typing your URL
On billboards and in advertising on public transport
On products

Couple of good marketing ideas how to use QR codes I collected from the net
Put a tag 20 feet tall on billboards all over the country. People in cars take a picture of it, and some of them unlock URLs that win Xboxes and Kinects. Regardless, think big.
Make them surprising & unpredictable – the more surprises, innovative ideas and unexpected offers will be hidden in these QR codes, the more will people check them. Beware of increased number of 'treasure hunters' checking every single QR code they come across and leaving your site as quickly as they came, if not a 'treasure' found there.