Written by Joe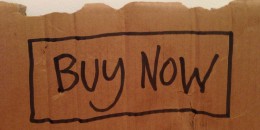 Joe
December 7th, 2012.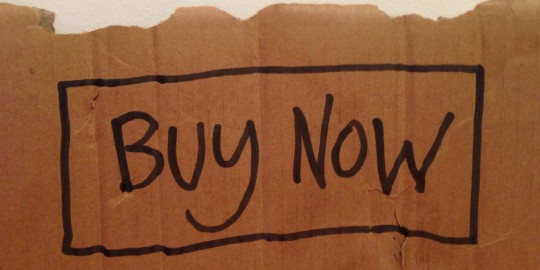 There are a million and a half blog posts about how Online Retailers keep their drop-off levels down; but what methods do they have in place to make you loosen up with your spending.
Charities have been doing it for years. Getting you to put your hand in your wallet is their speciality. Just when you thought you would ignore their pleadings something tugs at your heart strings. A little niggle that says "do it now, you know you want to". Anyone who's watched Jeremy Kyle knows what I'm talking about. Right after the Foxy Bingo guy announces the break, you're confronted with 4 minutes of hunger-ravaged children reaching out from the Plasma Screen. It's emotional Blackmail.
But it's effective…
Online retailers are getting in on the action too. They haven't quite gone down the guilt road yet (though I'm sure they would if they could) but they are playing with your mind to get you to ACT NOW and not go elsewhere.
…Pulling on the purse strings if not pulling on the heart strings.
It's even more difficult to create that sense of urgency online, especially when it's so easy to check prices and offers on other retail websites. Even a website has the right product at the price you're willing to pay; you would more than likely check elsewhere. So the only weapon left in the web retailers' arsenal is the notion that if you don't buy something there and then, you'll lose it forever.
So let's see what online retailers do to keep us from doing a wider search, making a coffee, talking to the wife, walking the dog, looking up trivia from The Godfather, looking up how tall Andre the Giant was, looking up the longest recorded flight of a chicken, sitting on Reddit for 2 hours and then going to bed having forgotten we wanted to buy anything in the first place!
1) Act Now to Avoid Dismemberment. I mean Disappointment
You've probably seen this on concert ticket sites especially. "only 2 tickets available at this price – book now to avoid disappointment." Is this really true? Can it really be the case that every time I search for an airline ticket, only 2 seats are available on the flight that I wanted to take? It's the travel-ticket equivalent of a Saw trap.
'All your life you've enjoyed a leisure of choice when buying things online, but now you have 30 seconds to decide, or lose… everything!'
It's incredibly persuasive and a panacea for retailers who are faced with an audience of fence-sitters and flip-floppers.
2) Safety in numbers
'17 others are looking at this item now'.
'29 people are watching this item'
'143,343,123 people are scrambling for their card details so they can buy this item and you can't!'
Talk about putting the frighteners up! Nothing invokes a reaction like a bit of competition. Regardless of whether it's true or not, these stats make you feel two things:
a) This product is in high demand and might run out.
b) This product is popular, so it must be good.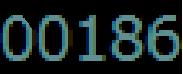 Suddenly certain things like price comparisons seem less urgent. I was going to go and see if I could get it cheaper elsewhere but I can't risk losing out to other shoppers. I might never see a Self-Stirring Mug at this price again!
The painful things about these methods is that you actually have no idea if it's true of not. It could just be automated. But does the risk outweigh the reward? Probably not.
3) What's in a Name?
'Wayne in Manchester also bought this item'.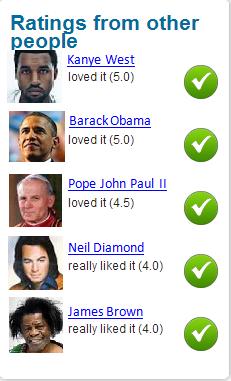 Although this isn't one of the sweat-inducing panic-purchase inducers we've come across so far, it could be the push needed to get you to click 'buy'. Chances are, 'Wayne in Manchester' isn't your friend or financial advisor, so why does his opinion matter? It's possible he's not even real! But the fact that someone bought the item is enough of an endorsement to tip even the most frugal shopper over the edge.
If you don't believe me; think of all those times you've been looking at an item on Amazon and thought 'Nobody's interested. There must be some hidden catch I'm not seeing.' Or you've been browsing Ebay and seen an item with no bids: rather than thinking 'wow. I must have stumbled on a bargain', you think 'I must be missing something here!'.
Maybe this says something about mob mentality, maybe we just like to follow the herd. It works well all the same, and 'Wayne in Manchester' is presented as the spokesman of wise purchasers and his presence on the page alone is enough to egg you on to buy something.

4) Is that a 'Buy' Button on Your Page, or Are You Happy to See Me?
Basic as the big [BUY NOW] button seems, it's the dominant feature of the page.
For those of us who have gotten to grips with Traffic Signals, Green means GO! GO, GO, GO! So it's no mistake that the only colour on the page is green, and subsequently the whole page screams 'BUY BUY BUY'. Psychologically, we're hopefully still capable of exercising some decorum; we are free-thinking people after all. But with structured, thought-out tricks like this, turning away has never been harder.
Even as I write this I want to click on the screenshot image, just to do as I'm told. It really sucks you in like a blackhole (or maybe a greenhole?). You have no chance.
5) And That's Not All!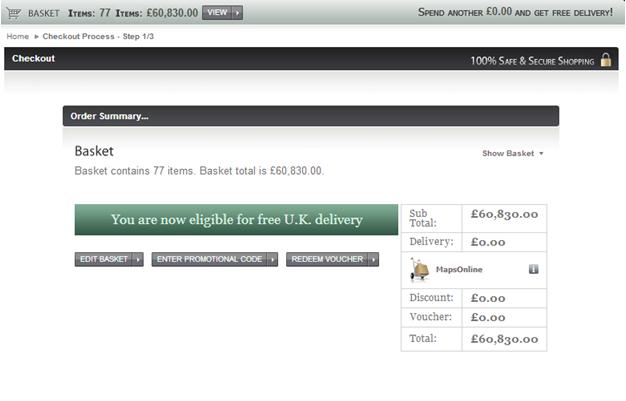 As well as all the mind games and emotional turmoil these companies make us go through to convince us to buy things; occasionally they'll throw you a treat to sweeten the deal. Like when I recently bought 77 Antique Globes. The Price-Tag of £60,830.00 seemed a little steep and I must confess I was in two minds about whether to click 'Buy'. But when I realised that the company offered Free Delivery, I couldn't help but go ahead with the purchase.
Now I'll never be lost again. But I will spend the rest of my life cursing myself for falling for the 'free delivery' option. Other sales incentives (also known as 'close incentives' or 'things that are so cheap we can give them away for free without affecting our profits') include '10% off your next order when you buy now' and 'Free warranty up to 30 days!'.
So now we've identified the ways in which online retailers fishhook us into a sale, we can go back to shopping online with a renewed sense of freedom. There's no way any of us will ever fall for those tricks again.
Joe
November 27th, 2012.

'Google Authorship'. You've probably heard it being bandied around and if you haven't taken the time to look into it, now's your chance. Google Authorship will arguably prove to be the most significant tool for building rankings that Google has ever introduced; and if you're smart about it, you can start benefiting immediately. This post will explain what it is, its implications and how to use it, so it's a great place to start. Before we begin, it's important to say that Authorship and AuthorRank are separate, but inescapably linked. Just like nobody ever talked about Tom without mentioning Jerry, it's hard to talk about Authorship without thinking about AuthorRank.
What is Google Authorship?
Nutshell time!
Google Authorship is Google's strategy of linking web authors to their online content. So anything you write online can be linked to your online profile (no prizes for guessing it's your Google+ profile). Google haven't officially said that this will lead to a writing-quality based ranking system; but they've implied it pretty heavily. In 2007, Google patented something called 'Agent Rank'. You can take a look at the patent here , but if you're not versed in patent law, Bill Slawski gives a pretty good run down over in February 2007.
Obviously we're now spoiled by blogs explaining where they were going with this patent, but with the advent of Google+ and Authorship the theories are starting to become an impending reality.

Be Careful
It's important to remember that Google Authorship and AuthorRank are separate entities.
You can read all about Authorship at the horse's mouth; but broadly, it's the link between authors and their content. AuthorRank is the rating system associated with this link. Authorship is in operation now. AuthorRank isn't.
In a lot of press stuff the G-team has been saying the main focus of Authorship is to link authors to their content. Google Software Engineer, Othar Hansson appears to be obsessed with the fact that it puts your picture next to your post on SERPs and the psychological benefits of this in terms of connectivity. In his words, it's Google's way of 'making the internet more human'. It's a lovely sentiment, but cynical-old-me still thinks this is all part of the much bigger AuthorRank picture. And that's not a bad thing. AuthorRank will be a great way of promoting online content based on the merit of its production and weeding out spammers. It punishes anonymity, but celebrates connectivity, and that's surely a step in the right direction.
AuthorRank isn't officially in use yet, but the buzz around it has become almost deafening and smart money is on it being run as an operational algorithm very soon.
But, back to Authorship…
Why should Authorship bother me?
Why shouldn't it? This is the first chance we've been given to associate all of our online work in one centralised beacon. If, like me, you originally avoided the Google+ hype, change your mind now, or you might just get left behind.
There's never been a better reason to join up. It will ensure you get the praise you deserve for the stuff you've written in your field of expertise by linking to similar articles you've written. In fact, that plan is already in action. Matt McGee has found that as soon as you're finished reading an article by an author signed up to Authorship, you press 'back' on your browser and Hey, Presto! You're presented with more articles on the same subject from the same author. This is the perfect type of promotion and will benefit your traffic in no time.

Pros and Cons of Authorship (and, inevitably, AuthorRank)
Let's take a look at the effects Authorship could have on your business:
Pros
– Association with good writers and good content is bound to have a positive influence on your site's PageRank. AuthorRank will undoubtedly go hand-in-hand with PageRank!
– People will be able to interactively see the merits of your site by clicking the author links on each post.
– Verified quality writers will encourage more people to link to your site. It'll work wonders for Domain Authority.
– What if that writer who's earned you all those Click-Throughs leaves? Well, they'll always be tied to the domain that published their content. So even if they stop writing for you, as long as you both stay on top of your game, you'll both benefit.
– You'll get more Clicks because people will trust that smiling Rich Snippet of yours more than they trust a farmed-in link.
– People will be more willing to contact you with their thoughts. That means you'll be able to engage more with your audience.
– Spammers will be much more easily identified. No Authorship will mean no verified author. Quality content will be rewarded.
Cons
– If you rely on one writer for a high ranking/readership and they leave, you'll have to work extra hard to keep on top and stay fresh. But there's nothing new there!
– Authorship can't be attributed to your company, only to your writers.
– Authorship can't be attributed to a team, only to ONE writer.
– It acknowledges the achievements of individual writers rather than a whole business.
(But the kudos is shared by association, so everyone's a winner.)
One point which is a mix of a Pro and a Con: a lot of people have been reporting that their Rich Snippets have taken weeks or even months to show up. Generally, Google seems to giving it on a priority basis to people they think have earned it. That is, people who are getting a lot of traffic for a lot of posts. It seems a little harsh to begin with, but at least this way you know Authorship has truly been earned.
At face value, the pros seem to outweigh the cons; and the cons concerning companies benefiting from the writing of their employees seem to be part of an on-going morality battle. Is it OK for an employer to take credit for their employees work? That's a question for another time on another blog. But in any case it would seem that Authorship unequivocally promotes and celebrates individualism and, to bang the Marxist drum, denies the power of anonymous corporatism.
How Can I Get On Board?
2 Things you'll need for Authorship before you start out:
– Online Content (you already have that though, right?)
– A Google+ Profile!
I don't have Google+!
Let's start from the start. I'll show you how to set up a Google+ profile from Scratch; using the perfect blank slate: me!
Step 1: We'll pretend like none of us has a Google account and start from the front door. Head over to Google+
Step 2: Fill in the Details form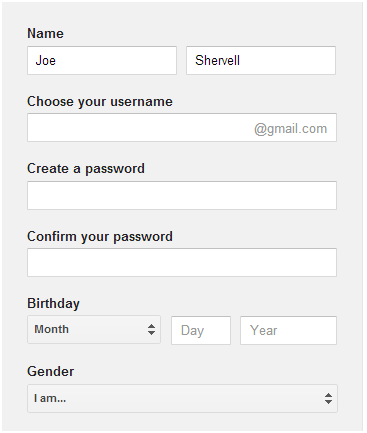 Step 3: After a verification process, you'll be presented with this box: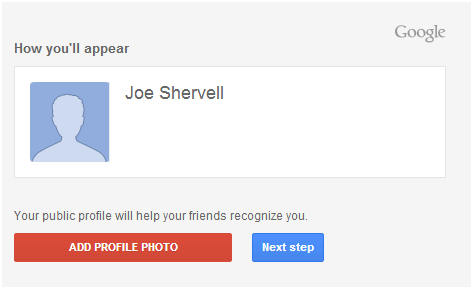 Step 4: Get your photo up! This will be the photo used in your Author Rich Snippet.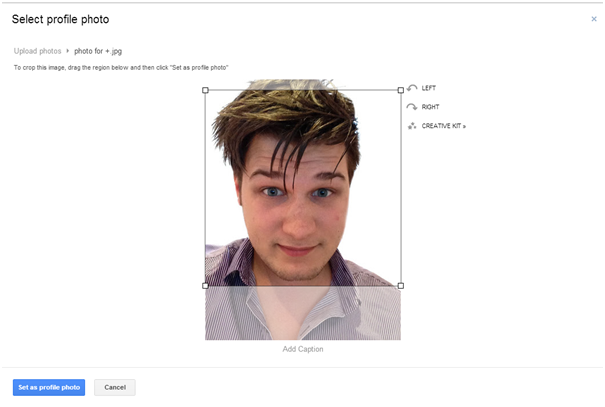 Step 5: 

… and Get Involved!
There are plenty of posts around the web that can give you a complete overview of what Google+ has to offer, but since this post is about Google Authorship I'll leave you with one piece of advice:
Use Google+ as much as possible. The more you engage with your profile and the circles you build, the more you'll gain from the service and the more strength you'll have around the web.

So how do I link between my profile and my posts?
Well, there's a lot of ways this can be done. The process can be quite confusing, but Rick DeJarnette gives a decent overview.
NB. It's still a little jargony in places.
I'll break it down as best I can in a second, but if the HTML stuff gets too much, feel free to watch this video of Matt Cutts and Bond-Villain-in-Waiting, Othar Hansson looking uncomfortable and explaining the HTML coding in very accessible terms.
For Sites with One Author:
If you have an email address on the same domain as your published work:
Step 1: Head over to the Authorship sign-up page and fill in the form.
Step 2: Click 'Verify' in the Verification Email.
Step 3: In the 'Edit Profile' section of your Google+ profile, you'll now find you're a 'Contributor to' the domain of the email.

Step 4: Start writing as much as possible at that domain. The more Google sees people are looking at your content, the more important Google thinks you are and the sooner you get your picture on the Search Page.
If you don't have an email address on the same domain as your published work:
This may also be useful for posts in blogs where you're a guest poster.
The best way in this case is to include a hyperlink with an HTML "rel=author" tag at the bottom of each page you write.
Basically, rel="Author" is a way of telling Google that the author of this page is at the other end of this link.
The complete HTML link will look something like this:
<a href="https://plus.google.com/101369752982717498462#101369752982717498462?rel=author">Joe Shervell</a>
And behave something like this:
Now go back to 'Edit Profile' on your Google+ page and edit the 'Contributor to' section to include the site you posted to. It may be more beneficial to give the exact URL of the page, like this:

But reportedly listing the domain's homepage will still work fine.
My site has multiple authors.
That's ok, so does ours!
Step 1: Make sure you have a Bio Page set up for each writer. Something like this.
Step 2: Set up a Hyperlink from the Content Page to the Bio Page, but make sure you include our old friend, the rel="author" tag.
Step 3: Set up a Hyperlink from the Bio Page to your Google+ profile, but this time include a rel="me" tag. Simply put, Google will read this as you saying 'this is me'.
Step 4: Head back to "Edit Profile" on your Google+ profile and enter the URL of the bio page in the "Contributor to" section.
That's about the size of it!
But I use WordPress. What about me?
If you're WordPress savvy then it's really straight forward:
Step 1: Grab yourself a copy of a plugin like this one.
Step 2: Install it (It's all explained in better detail right here)
Step 3: Fill in the information on your WordPress User Area.
Step 4: Keep posting and sharing and Google will notice you and give you your well-earned Rich Snippet.
So I've Set Up Authorship. Now What?
By setting up Authorship you've put yourself on Google's radar as a writer, and that's a huge step in the right direction. When AuthorRank does arrive, (and it's not a matter of if, but when?) the more prestige you've earned as a writer, the better.
Use your Google+ profile to interact with your community of readers. Write about what you know, and write about it well. Google will see you as someone worthwhile in the field and give you a better rating in the rankings battle. This 'writing about what you know' is an important point. If you're Noam Chomsky, then Google will recognise all the stuff you've written on Language Acquisition and if you decide to blog about it, you'll be rewarded with high rankings based on your previous work. If you're Noam Chomsky and you decide to write a blog post about Animal Husbandry in the Serengeti; you might not get the same level of respect.
That seems like an important point; one that I'm loathe to gloss over. Google Authorship can reward expertise. If you build a following and recognition as a writer in a certain field, then it will be reasonably safe for Google to assume that anything you write on that subject will be of a similar calibre. That's not to discourage you from branching out into other fields; but if you do, make sure you have a community willing to accept that change or you might be punished by negative response.
To sum up neatly; Authorship is essential to let Google know you are a legitimate and quality writer who isn't out to scam or spam. In the future, AuthorRank will come into the equation, and when it does, make sure you're ready by building a big following and professional group now on Google+.
And even if we're all wrong about AuthorRank… what's the harm in having Google's Seal-of-Approval on your work?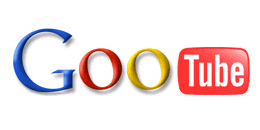 Joe
November 21st, 2012.
Is Video a useful SEO tool?
Nearly 4 years ago, Nate Elliot made the groundbreaking claim that properly and strategically indexed video pages are 50 times more likely to appear on the first page of search results than their text-based cousins. Why? There were simply fewer videos than web pages. Brands and video-makers who took the time to index their videos were living the page rank dream.
But that was 4 years ago. Michael Jackson was still with us and some 113,529,600 hours of video had yet to be uploaded. So is video still the unsung secret hero of an SEO's arsenal?
Honestly, there is no simple answer. Video can help you, but how you choose to use it depends on how it will help. Most of the time your video decisions will require you to choose between supporting your brand and increasing traffic to your site.
Treated with spruce and correct SEO techniques, there's no reason a decent YouTube or Vimeo video can't draw traffic. But the traffic won't be going to your site, it will be going to the video hosting site. This can be an excellent way to increase awareness of your brand, but remember: Search Engines don't watch videos! The written-side-of-things is your ally. Treat the text the same way you would treat any SEO post. Keep the title and description keyword-heavy and utilise tags for maximum keyword coverage.
Also, don't neglect the power of transcriptions. There are plenty of transcription services on the web. There are automatic ones such as YouTube's frankly awful Auto Caption service, but also high quality human versions. There are plenty of ways to get written versions of your video which can be placed in the video description and, if they're keyword-heavy, you'll see an improved search rank in no time.
Hosting or Embedding: The Big Debate
So should you host the videos on YouTube or your own server? As we've already established, and as with anything else in the big bad world of SEO, it's a tug of war. YouTube is certainly more straightforward and more searchable, but even embedded on your site, the YouTube page will be raking in the traffic and any links to your video will be links to YouTube. Self-Hosting on your own servers or a cloud service like AmazonS3 can give you greater customisability and video protection, but perhaps less exposure to a passive audience. I would say if your site has better domain authority than YouTube (it doesn't); or if you're confident in your video's ability to go viral, then by all means host on your site. If not, build your reputation first with your own YouTube channel.
It's also worth mentioning that if you do decided to host your own video content and if you do expect it to go viral that you make sure that your  hosting provider can handle the traffic and that you can handle any extra potential charges.
The notion that you'll lose out on exposure by hosting on YouTube is a myth. Ultimately, as long as you provide Google with a well-made Video XML Sitemap, it shouldn't matter too much. Google can spider the video and you won't miss out on any due traffic. Not all video hosting sites provide this service (YouTube does), but take a look here for a fairly comprehensive guide on How-To. Also make sure you provide a link to your site in the YouTube description! It won't count for much in terms of backlinking, but it will encourage viewers to visit your site.
How do I make my video popular?
Now all you have to do is make your video go viral. 'What makes a video go viral?' you ask? Other than promotion through your social media, I would say originality and unexpectedness are key. Whether it's babies rollerskating to promote Evian, or pandas increasing their chance of extinction by scaring each other with sneezes; originality and cuteness reign supreme.
Heroes and Zeroes of Viral Campaigns
Everyone on earth, Mars and The Moon tuned in to the Kony 2012 video on its release. Its success was down to its emotive nature and high production values. Its failure was in its shady backing and a one-man nude march by its creator.
Reebok released a pair of videos to support their 'I am what I am' campaign featuring notorious rapper 50 cent. One was a 30 second montage of news stories discussing Fiddy being shot 9 times interspersed with the man himself sitting in a flooded warehouse, ominously counting to 9.
The video was pulled by Reebok amid concerns from anti-gun groups.
A sister video was released featuring the same man spending time with his son and discussing his emotional rags to riches story.
It's a genuinely moving video, but compared to its violence-focussed equivalent has garnered little attention on YouTube. The moral of the story: Be Controversial. (But not so controversial you blow the whole multi-million dollar campaign).
So what do I do now?
You need to find a video that's right for your business. Popular types include 'How to…' and 'Tricks and Tips' videos. What little-known industry facts can you share on the web to bring traffic to your site? Make a YouTube channel for your company and start sharing your passion with the world. But make sure you follow the tips above!
Alternatively, you could take the creative approach. Looking at viral hits such as Rebecca Black's Friday, Psy's Gangnam Style, Singing Cats, Talking Dogs and Children acting Childish; I would propose a video of a baby performing dressage on an Alsatian to a synth-pop accompaniment would be the perfect video to support any brand.
And don't forget….
Time visitors spend watching the videos on your site is time spent with your brand, and it's time spent on your site! That's never a bad thing. Now go and make videos!