On the subject of Online Marketing
October 20th, 2008.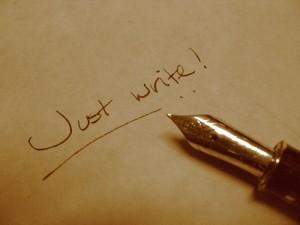 Websites have come a long way, not just in terms of design and technology, but also in their intention. A few short years ago your website was just an extension of your offline promotional material. You had a bit of an introduction, a few pages about your services and contact page, and you were ready to go. That would do for a few years, after all, your services don't change that often right?
These days you really can't get away with that kind of static approach to web publishing. Websites aren't brochures anymore. They are resources, communities and communications channels that are updated on a regular basis.
Why is content important?
Website content is important for several reasons.
It drives visitors – Search engines love text content, the more good, unique and relevant content that you have on your site, generally the more visitors you can expect search engines to be sending you.
It encourages links – Great content encourages people to link to it. Try to develop your site as a 'resource' offer free information, stats and tables, guides and tutorials. The more useful content that you have the more sites that you will find will be happy to link to you – it is these links that send traffic and will also increase search engine rankings.
It ensures return – Better quality content encourages return visitors, the more people return to your site, the more likely they are to buy from you.
It strengthens branding – Great content will help to strengthen your brand and brand recognition. Not just through search engine rankings, but also through word of mouth and referrals. People are not only going to be talking about how great your products and services are, but also how useful your site is and how their friends and colleagues must go and take a look at it.
It creates trust – Writing on your area of expertise is a great way to demonstrate how much you know your topic. You're more likely to buy from someone that is knowledgeable and generous with their expertise right?
How can I develop content on my own site?
Okay, now we've established that content is important and vital for commercial sites, but how do we go about creating a content development strategy of our own?
Below we have put together a list of tips on how to go about developing a content strategy for your own commercial website.
Leverage your people. The more people you have helping to create website content, the more ideas, variation and knowledge that you have. It's also far less of a workload to have 8 members of staff generating one article each per month, rather than one person having to write a couple of pieces every few days. Set out a timetable that people are encouraged and rewarded for adhering to.
Consider your platform. It's imperative that your have an easy publishing platform that your staff members can use and you don't have to wait for developers or designers to get involved. Using a blog platform like WordPress will mean even your less tech-savvy staff will be able to publish their own content in a matter of minutes.
Pitch it right. Make sure your content isn't overtly promotional. Sales pitches don't generally interest people, neither does it tend to encourage people to link to it. However nobody expects you not to link to or mention your commercial activities. Finding a happy medium that works for your site can sometimes take a little time.
Brainstorm – Involve others in coming up with article titles and ideas. A monthly meeting should be sufficient for coming up with a few weeks of article titles and content ideas. You'll find that some of the more wacky and off the wall ideas work the best.
Get involved. Make sure you get involved with your industries online community. Don't be scared to link out to other industry sites. Comment on their blogs, offer to write for industry journals, invite industry figures to write for you. All of these activities will help to develop your online brand and increase the number of websites that are linking to your own.
Keep abreast of industry news. I recommend subscribing to as many industry newsfeeds as possible using an RSS reader. Not only does this easily keep me up-to-date with what's happening in my industry, but also it gives me lots of topical subject ideas for relevant industry comment.
Look at sites within your own industry. What kind of content do they provide. Do they do anything that you're not doing? Can what they're doing be improved upon?
Look at sites in other industries. Are other sites doing anything that may be reworked to crossover into your industry? Can you apply things like video, community, social media, images or widgets to stay one step ahead of your competitors?
Demonstrate your knowledge. Consider adding content that displays your knowledge of your topic. Ideas like FAQs, guides, how-tos, client Q&As and critiques are great ways of demonstrating the experts at your company.
Be keyword conscious. Know which keywords people use when searching for products and services in your industry. Bear these in mind when developing your content writing timetable and article text.
Content isn't just writing. Although you'll find the bulk of your website content will be text based, don't ignore the benefits of image and video content. Some of the best corporate linkbait is image based.
Some examples of corporate content ideas in action
Best Western – The On The Go With Amy travel blog.
Dell – A good example of FAQ pages
HSBC – The HSBC business network connecting businessmen using blogs and forums.
Nike – The Loop'd community connects extreme sports fans.
Office Furniture Express – The 6 coolest offices.
OfficeMax – Elf Yourself
Phillips – Shave Everywhere
Shock Absorber – The Shock Absorber sports bra. A product aimed at women with linkbait aimed at men!