On the subject of Internet
October 12th, 2010.
We've all been there, needing to show a friend or colleague something we're seeing on our monitor but don't want them to see the entire screen, so we reluctantly fire up photoshop (or paint!), then crop the image, save the image (thinking up some temporary filename and cluttering up yet another folder) and finally email the resulting image – wasting precious time and losing focus on other tasks at hand.
I got tired of this monotony so came up with a solution…
Using the tool that sits next to your clock  you can very quickly highlight a portion of your screen and either copy to clipboard, save to your computer, or upload to dowce.com – where you'll be given back a unique short URL to send out to people.  You can even add a caption and password protect your capture. It literally takes a few seconds and lets you get on with your other jobs.
Pre-launch, members of the team here at Datadial installed it on their office computers and found it to be really useful when composing emails to clients which needed to contain screenshots of statistics and website layouts.  Friends have also started using it to show each other winning (and losing) hands of online poker! It's one of those tools that once you pick up, you use more than you would expect.
To give you an idea of what's on offer, here's a screenshot of the options you get after you've made your selection: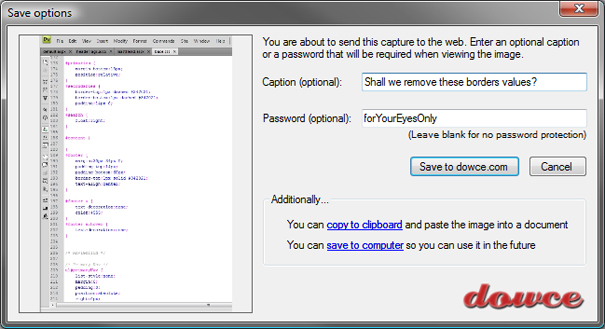 If you choose to Save to dowce.com you'll receive a unique link to your capture…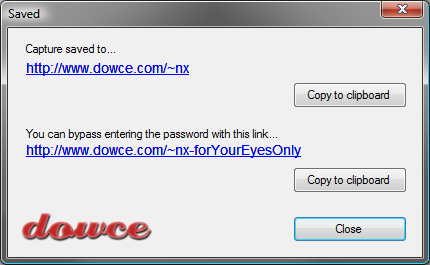 It's as simple as that! For a full demonstration of how it all works and to download dowce for free, visit www.dowce.com
April 9th, 2010.
Typically my knowledge of domains, DNS settings and A-records is happily restricted to one phrase: "Sergio, can you setup a new site please?"
But recently my personal website had issues with the DNS service I was using. I needed to move it, including changing my entire hosting and email. It's headache material, but it's one of those things that website owners have to do sooner or later.
If you are also daunted by all of this jargon, this may help: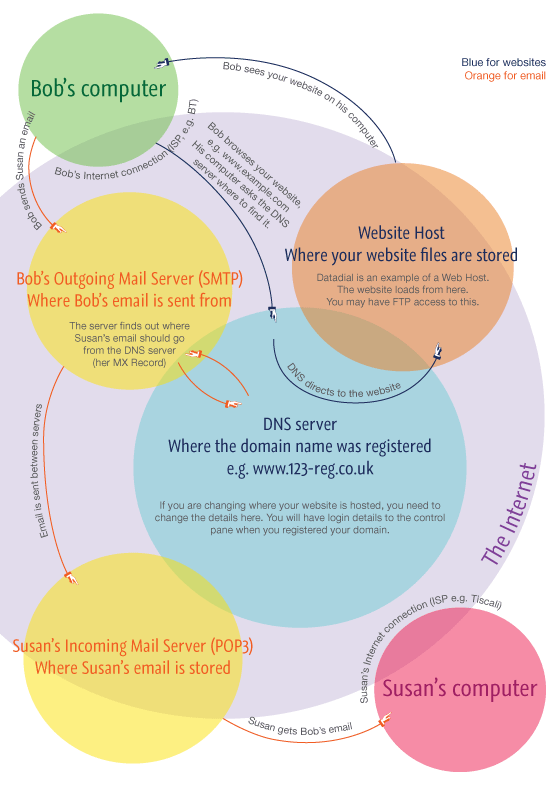 The small print: this is a highly simplified diagram of how all of this works, intended to only provide an introduction. There are many more connections in between the ones illustrated. This also only shows POP3 email accounts (the most common business setup), but there are other options such as webmail and IMAP.