On the subject of google places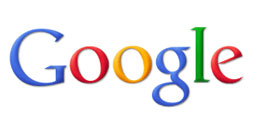 Adam
March 7th, 2012.
Barry from Search Engine Roundtable posted an interesting find from a Google Webmaster Central forums post. The OP pointed out that PC World (a leading electronics chain in the UK) is ranking with "Mothercare" (a leading baby/parenting chain in the UK) as it's title in search results for the term 'PC World teeside park':
I'm still very intrigued as to how this happened, but after some digging around I think I've found a reason why (which I posted on Barry's post).
1- It's showing up for 'mothercare teeside park' as well (suggesting it's not 'one way'). Both results show a Google Places result with the same address and a phone number: 01642 618325
2- A quick search for '01642 618325 pc world' returns http://uk.wowcity.com/hartlepool/?what=digital+camera+consumer+products
3- On this page the first result for Mothercare links through to PC World's homepage (although the details are correct for Mothercare). Note this passes through an internal tracking script and isn't a direct link.

This looks to me like an error in Wowcity's listing as the cause of the problem, and probably isn't anything to do with the folks at PC World or Mothercare (or the agencies they may be working with), but is an interesting fine nonetheless.
If my theory is correct it begs the question- Does Google Places trust it's citation sources too much? Would love to hear your comments (particularly if you work for PC World, Mothercare and Wowcity!) below.