On the subject of local seo
For many small business owners, online marketing is a vital component of the marketing mix, and thankfully in my experience; this is something that most small business owners will know very well. And while there are a lot of ways to get noticed on the internet, the best way to get online attention has always been Google. Because of Google's ever-reaching virtual arm, a business owner would be advised take advantage of the local-business focused Google Places.
Google Places is a great tool for any locally focused business, and it's also free and easy to set up. This post is going to show you exactly how to get your business listed on Google Places and it's going to take you through the all-important task of getting ranked.
Setting Up Your Account and Getting Listed
Before we get to optimisation, I'm going to take you step by step through getting your business actually listed on Google Places. This process is fairly straightforward and the initial setup should take no more than an hour.
Step 1 – Create a Google Account for Your Business
To start with the very basics, you are going to need a google account for your business. You probably already have a personal google account, but it is advisable to make one specifically for your business. The reason for this is that there is a chance that an employee will manage your listing at some point, and you probably won't want them on your personal account. This is also convenient if your business does ever switch hands in the future. It's best to keep your business account easy to remember, and most people will simply put their business name @gmail.com.
Step 2 – Claim Your Business as Yours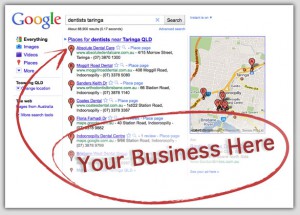 If your business Gmail account is good to go then you can now claim your business and get it listed. Now you'll need to go to the Google Places homepage and click Get Started. Click "Get your business found on Google" and now you're off to the races. Since this is your first time listing a business under your business account you will have to search for the business by your country and phone number. It is important that you use the businesses landline for this search or google won't recognise the business (this is because of the integration with google maps).
When you search for your business Google will either find your business and show you basic information (usually pulled from directory sources such as Yell) or it will take you to the next step that we'll cover. If it does have you listed already then still don't worry because you will be able to edit and add more information about your business. At this point your business is being claimed as yours and you will now move on to the biggest part of this guide.
Step 3 – Edit Your Listing
Now you are in control of your listing and you can get started on entering all of the details of your business. Google will want you to be very specific and you should prepare yourself because there is quite a lot of information to be entered now. We're going to touch on each area now and give you a good idea of how to efficiently do each section.
Basic Information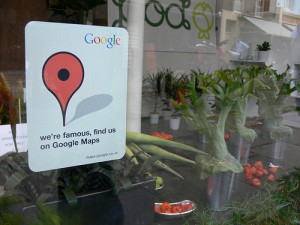 Basic Information is where you'll input all of the, you guessed it, basics of your business. This section is fairly easy to understand, but it is also very important for your listing. These are the categories that your listing must have, straight from Google:
Country
Company Name
Address
City, County, Postcode
Main Phone Number
While the fields are pretty self-explanatory it is important to note that consistency is key here. Google wants to trust your business and it wants to make things simple for the consumer, so it is very important that you enter everything here consistently with how you've used it in the past. Look at other websites that your business is on, such as FreeIndex or Qype, and make sure that every detail is identical. It really helps to nitpick here because even minute things like using St. instead of Street can make a difference to Google.
The business description in Basic Information is also a very important part of your listing. This is your time to shine and make your business look good (all in 200 characters or less), so you should think of it as something that you would feature on your own business website. Use keywords here and make sure to target the description to your ideal consumers.
Service Areas and Location Settings Areas
In this area you will be asked if your business is in one location or if it is in multiple locations. If your business doesn't do deliveries or outside business of any kind then select that option and you're done. If your business does operate in multiple locations then you will have to determine an area of service. For this option you can either provide a distance from your location or list the cities/areas that you want to be listed in. Both options have their advantages and it will really depend on your type of business.
Hours of Operation and Payment Options
This section is again pretty straightforward. Google will pull the information from your company website if you don't enter it, but it is best to be in control of the information and avoid any errors. Completely filling everything out will also help to build on your reputation with Google and make you look more trustworthy.
Images/Photos
Photos are a very important part of your listing and they should definitely be included. Pictures will make your business look more attractive to potential customers and it will also make you look more professional and trustworthy to Google. There is a limit of 10 pictures so be sure to use the best pictures possible with you limited slots. It's also a very good idea to use your most important pictures first, so that customers see the good ones even if they don't look through all of them. The pictures that you should use include:
Company logo
Images of your employees at your business
Pictures of your products
Pictures of the business itself
Videos
Videos aren't exactly necessary in your listing, but they definitely won't hurt. Every little thing still builds credibility and makes you look more trustworthy.
Additional Details
It might be tempting to put keywords and extra marketing in this section, but that would be a very bad idea. The best use of this area is to put additional details only, things similar to the examples that Google offers (brands carried, parking). You can use your keywords in the other sections, but reserve this area only for important details that didn't fit in the other areas.
Step 4 – Verify Your Google Places Listing
You are almost done now, but you still to verify with google that you do actually own your business before you can take full control of your listing. There are two options for verifying your listing, and these options are phone verification and mail verification. Mail verification can take 2-3 weeks so as long as the option is available to you (which it will be in 99% of cases), you'll want to use the phone option. Immediately after you choose the phone option your business line will receive an automated call from Google which will give you the 5 digit verification pin. Enter the pin and you will finally be ready to go on your listing.
Optimising Your Google Places Listing
Now you and your business are all set up and verified on Google Places, but there are still some things that you can do to get the highest ranking possible on your listing. Being listed is all well and good, but this isn't the same thing as being found.
A lot of the little tricks have been mentioned above, but I'm going to go through a few more good practices that will help to get your rankings up.
Maintain Your Google Places Listing
This might seem a bit obvious, but you will definitely want to keep up with your page and change any details if anything in your business changes. It's also a good idea to check the analytics on your website and play with your listing until you get the optimum traffic from it.
Market Your Google Places Listing
It might seem redundant to market a marketing tool, but giving your listing some love really will make a big difference in the long run. To ensure that your Google Places listing gets the most attention possible you might want to consider these steps:
Encourage your customers to review your listing – use transactional emails and mailing lists for this.
Post updates on your Google Places page with things like coupons and discounts
Build up business reviews on other reviews services
Optimise your business website for Google
Utilise Citations to Improve Your Google Ranking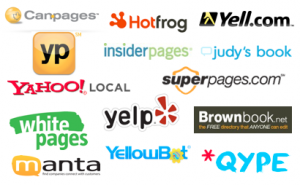 The last thing that we're going to touch on which will really help your ranking is the all important tool of citations. Google loves to see you being mentioned on other websites, and having a good list of third party citations is one of the best things that you can do to improve your local ranking. There are countless services that list local businesses, and getting yours on just a few of these (but especially the right ones) will endlessly help you in your pursuit of getting noticed by customers. LocalVisibilitySystem is a great starting point to see the types of websites that you should be getting your business listed on.
I have also put-together a useful list of the top local citation sources that are used by Google.
The Excel Spreadsheet can be downloaded from here
The above tips will all help your business not only get listed on Google Places, but will also help you actually be seen. If you follow these steps and always keep your Google listing in mind then you will start to find that it is an excellent source of well-targeted local customers.
LASTLY – you can of course ask your SEO agency to do ensure you have your Local SEO done right.  Please see how Datadial can help you by clicking here.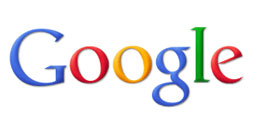 Adam
March 7th, 2012.
Barry from Search Engine Roundtable posted an interesting find from a Google Webmaster Central forums post. The OP pointed out that PC World (a leading electronics chain in the UK) is ranking with "Mothercare" (a leading baby/parenting chain in the UK) as it's title in search results for the term 'PC World teeside park':
I'm still very intrigued as to how this happened, but after some digging around I think I've found a reason why (which I posted on Barry's post).
1- It's showing up for 'mothercare teeside park' as well (suggesting it's not 'one way'). Both results show a Google Places result with the same address and a phone number: 01642 618325
2- A quick search for '01642 618325 pc world' returns http://uk.wowcity.com/hartlepool/?what=digital+camera+consumer+products
3- On this page the first result for Mothercare links through to PC World's homepage (although the details are correct for Mothercare). Note this passes through an internal tracking script and isn't a direct link.

This looks to me like an error in Wowcity's listing as the cause of the problem, and probably isn't anything to do with the folks at PC World or Mothercare (or the agencies they may be working with), but is an interesting fine nonetheless.
If my theory is correct it begs the question- Does Google Places trust it's citation sources too much? Would love to hear your comments (particularly if you work for PC World, Mothercare and Wowcity!) below.
October 14th, 2008.
Although Search Engine Optimisation (SEO) is a skill that takes time and effort to master, there is no reason why a small business can't give themselves an edge over their competitors by putting in place some of the framework that a professional SEO consultant would expect to cover.
In this article I'm going to look at why you, a small business owner needs to consider SEO for their website and some steps that you, or your web developer can put into place that will help ensure your site is performing as well as possible in the search engines.
Why do small business need SEO?
If you have a website then you should at some point have considered how people are finding you online. Relying on 'push' marketing factors such as brochures, business cards and flyers is all very well, but you already have had some contact with these targets – it's not really using your website to its full potential to draw in a previously untapped market.
Over 70% of online sales start with a user conducting a search. If you sell or gather leads online, that's a huge slice of your potential market that you're missing out on. Good search engine rankings for relevant and often used search terms will drive qualified leads to your site at a fraction of the price of other marketing methods.
When To Keep Things In-House
Given the skills and the time it's perfectly possible to conduct a reasonable SEO campaign in-house. If you or your web developer are happy to edit your website, and you and your staff have some time to devote to the campaign, then there's no reason why you can't make a success out of things without getting some experts in.
When To Outsource
If your website is (or has the potential to be) one of your major revenue streams, and a budget is available, then you should consider getting some experts in to run the campaign for you. Take care when hiring, make sure you ask the correct questions and ask for references. Our free SEO Buyers Guide should help you out here.
Essentially when hiring an SEO consultant, you're not just paying for their time and knowledge, but also their experience and industry contacts – it is this that will give you a real edge over your competitors.
Some SEO Tips For Small Business'
Know Your Market
Firstly, before you go any further, you need to ensure you're targeting the correct people. Is your market geographically based in one country? If so try to ensure that you're using the correct top level domain for that country, for example a .co.uk domain in the UK, or a .fr in France. Failing that, if you have a more generic .com or .net domain then make sure that your website is hosted in the correct country. This will help to ensure that the traffic that search engines send will be from the market that you're targeting.
Understand Your Keywords
One of the most important stages for any SEO is understanding which keywords are being used by people to find your products. Start off by brainstorming a list of keywords that you think people may use to find your products and services. Then use a keyword research tool to expand and develop your list beyond those that you have already thought of.
Page Titles/Descriptions
Ensure that each page on your site has a unique page title and meta description. If you're comfortable editing web pages yourself then it's not terribly complicated. Otherwise you may want to ask your web developer to do it. The titles and description tags should always be unique and reflect the content of each individual page. Here it's best use your keyword list in order to understand which terms are most frequently searched for.
Other areas of the page to use your keywords are places like headings, image 'alt' text, bold text and the page content. First and formost ensure the pages read well to visitors, avoid stuffing as many keywords onto the page as you can – that doesn't work anymore!
Use Analytics
You'll be able to make far better decisions regarding the marketing of your site if you have a solid understanding of how people are finding your site, which keywords and sites are driving visitors, and which visitors convert into sales. Signup for a free service like Google Analytics which will give you all of this information and more.
Consider Your Content
Great content can make it far easier to get a website ranking well. Look at the kind of information that your competitors are offering and improve on it. Try to ensure your site is a resource for everything that someone in your industry will need. Resource sites tend to rank a lot better as people are compelled to link to the information contained on them. Consider adding a blog your website that you can publish and archive regular posts on.
Think Links
Up until now everything that you have done has helped a search engine to understand what your pages are about. The page optimisation and content creation all help a search engine to decide which subjects your pages cover.
However it's the links that point to your pages that let search engines know how important your pages are, and therefore how highly they should rank on the results pages.
Look for opportunities to get other webmasters to link to you. You may have suppliers or clients that you can ask. You may have industry bodies that link to members. You can consider writing articles on other industry websites or adding your site to relevant directories. The list of linking opportunities is endless.
Local SEO
Add your business to the local search services that the main search engines now offer. This will help return your business when people perform geographic queries such as "London accountant" Go to Google, Yahoo or Live to add your business.
Above all SEO takes time and patience. It's not something that happens overnight. Over time you will find your efforts are rewarded with high quality relevant website visitors that convert into sales.