On the subject of Pay Per Click
Martina
May 10th, 2011.
Are your bounce rates extremely high? Does Google Analytic's show that people are only spending a very short time on your site before leaving? Loyalty rates low?  As a web-master if you face any of these issues, read on for some tips on how to overcome them:
Have some "me" time


Link to your site – on your site. The more links your website includes to the pages on your site the better. The simple logic behind it is this, when these links are clicked, they lead to another area of your site. This means people will be hanging around longer, seeing what else there is to see rather than being lead off to other places online or simply leaving altogether.
Opt for quality over quantity
What would you rather:
(a) thousands of visitors daily who stumble onto your site & realise they have been duped by your misleading ad causing them to instantly leave and grumble about wasted online browsing (which would result in high CTRs, virtually no conversions and an extremely high bounce rate).
OR
(b) a consistent amount of daily visitors who spend a little longer on your site browsing and hopefully converting?
The point of this rhetorical question is relevance. A person wanting to buy household goods for interior design, finding your site through an ad suggesting household goods for interior design before discovering what you actually sell are gardening products, will leave. You may be happy about a high CTR but remember, you are paying for every click in a CPC campaign and every thousand impressions in a CPM one; be specific.
Avoid mazes, nobody likes those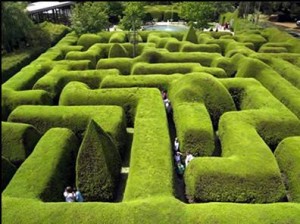 The origins of the internet arguably date back to the 19th century, yet 2 centuries later people still create websites with awful navigability leaving the average web surfer frustrated enough to give up searching for whatever it is they wanted on that particular site and going elsewhere. If you want people to stay, you must make each section of your site clear and easy to get to, it wouldn't matter if you had the most wonderful web content available if people didn't know it was there.
Get the right look
Using Google Adsense is one great way to bring some extra revenue. When people come to your site and you have too many ads, links to here & there, misspellings, dodgy looking logo's/pictures, flashing animations and the like…they leave. These things are annoying and really count towards (or in this case against) customer confidence. Try Google's 'website optimiser' – a tool that allows you to test different versions of your site to help decide what the best version is.
Incentives and interaction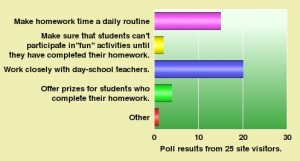 Incorporate things into your site that people want to spend time doing, this could include anything from quizzes, polls, questions, comments areas, forums, things to rate, games etc (I could keep listing things but I think you get the point).
Good luck! :-)
Martina
April 15th, 2011.
PPC is a complex system of bidding on low cost, undiscovered but really high traffic keywords in attempt to rank as high up in Google's SERP's for your brand as possible.
Often underestimated, users create campaigns which run okay. Maybe they break even, perhaps their site is getting more exposure and if they are lucky, they might even get some conversions. One quick search, and the internet overflows with hints, tips and tricks on how to effectively create PPC campaigns to maximise your ROI, and everyone lives happily ever after…
Unfortunately this isn't the reality for everyone. Sometimes campaigns can take an awful turn for the worst and instead of those fluffy guides that explain how to be a PPC mastermind, I often wonder if those company owners and PPC newbie's who suffer have done so because they read a different, slightly darker guide that mislead them. This is how I imagine such a guide would read: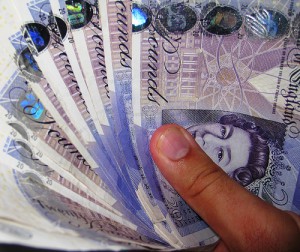 Spend wisely and try to set a reasonable budget that you will be able to pay.
Invest copious amounts of money into every campaign almost breaking the bank. It doesn't matter if you have other bills to pay or budgets to keep to, now that you've read a little here and there, it's guaranteed that this will pay off – the more money invested the better!
!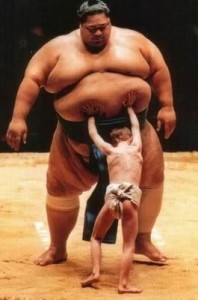 Avoid the main keywords for your brand, there is likely to be high competetion for these which will result in high CPC rates!
Try your very best to beat-out the competition by going head to head for the most competitive keywords for your brand. Be generic and avoid specific. For example, if you're selling sportswear, bid on "shoe", "trainer" and "clothing" so that when somebody searches for those terms, your ad will appear somewhere in the results as long as you followed that first rule about money!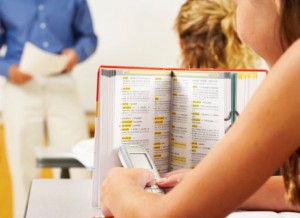 Try to use long-tail keyword prhases that have lower search volumes but also lower CPC rates. Using a variety of broad and "phrase" match terms can help with this too.
Be extremely precise by using [exact match] for everything. Long keywords are for suckers, get to the point with one word terms, be honest who has the time to think up long-tail keywords anyway? Instead, spend the time you have saved and go shopping or catch up with an old friend!
Carry out keyword research so you can get an idea of the kinds of things people are searching for. This might also help you to think of alternate keyword variations that people might not have thought up, but will get the desired result.
Do everything as quickly as possible! You don't have the time to hang around when people are selling the same product as you! Use your intuition and instinct, the first words that pop into your head when you think of your product are the ones you should go for. Get them in and bid ASAP!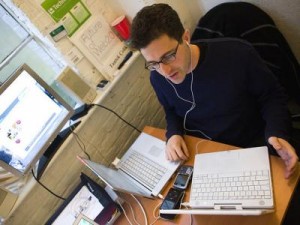 Monitor your ads throughout the day, this will help you to discover what is getting clicks and impressions and what isn't. If something isn't working, change it.
Time is money. Once you have quickly set up one campaign leave it to simmer and create the next one. If you have followed this guide so far then everything should be a-okay!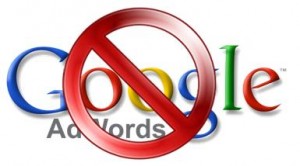 Don't worry if you aren't getting a good enough ROI to begin with. Use whatever results you have as a learning curve and improve what you need to. Use helpful features like the opportunities tab, or the many reporting tools to make a difference.
Money is everything. If you check and your campaigns aren't doing well, you're doomed and should probably give up. Shame on you!
Follow this guide and be a professional failure now!
Good luck!  :-D
Rob
June 26th, 2009.
I'm sure it's just a clerical error but at the moment (June26) If you search for Sony LCD TV's in Google and click on the John Lewis Pay Per Click listing the ad takes you through to their Samsung LCD TV page. 
Anyone doing PPC will know how vital it is to have a proper landing page which responds to the what the user is searching for.   This could be costing a fortune in lost conversions for John Lewis. 
I wonder how long it will take for anyone to notice.  So far it's been like that for a week. 
 
The listing in Google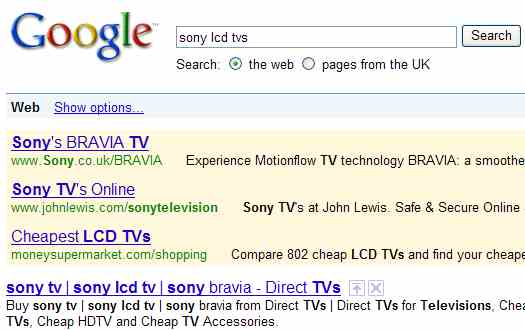 Part of the landing page