Chapter

05
Cleaning Up Your Website for Long-Term Rankings

Here's where we put in the real long-term work. The purpose of this chapter is to get your site back in line with Google's Webmaster Guidelines.
Links
It's often tempting to go straight to Google's Disavow tool when it comes time to clean up your link profile. There are two schools of thought on the effectiveness of disavowing links vs removing them. Most people would take it as the easy way out, but we're of the opinion that if it's possible to remove them altogether than this is a better long-term option.
There's still a small chance that a disavowed link could affect your site. The only way to do this properly is to get as many links as you can removed completely. If you're working to reverse a manual action penalty, this is doubly important as you'll need to show 'good faith' to the reviewer that you have tried to rectify the problems with your link profile. The reviewer who looks at your site is going to need to see that you take spam seriously, and genuinely intend to change your ways. To simply upload a list of links to the disavow tool and say, "There, now put me pack in the SERPs," is sadly not going to work.
The first thing to do is to get the contact information of all the webmasters controlling the links that you want taken down.
Where possible record their:
Name
Email address
Website contact form URL
Twitter
Facebook
Google+
Linkedin
Don't shy away from this process. There are tools that you can use, and we'll go over them after looking at how you can get the information you need for free. You won't necessarily need all of these details for every individual, but if one avenue isn't getting through, you'll need the others in order to keep pushing for a response.
1. WHOIS Search
"WHOIS" is a query and response protocol that's free to use and can pull up contact details for the webmasters behind most domains.
It doesn't work every time, but more often than not you'll find what you need.
There are many websites that provide the tools to dig through the WHOIS databases of the internet. It's worth having a few at hand, since some of them set a daily limit on how many times you can run a search, as a precaution to prevent unscrupulous activity
If you're looking-up contact details in bulk, there is a very useful WhoIs API service that may be worth considering investing in. $300 per year for example gives you 5,000 queries per month and the time savings can be massive.
Example #1
Take the example of the spam SEO directory "Wishdc.org".

"SEO friendly directory"? Not likely. Typing it into Google with the "site:" prefix yields no results.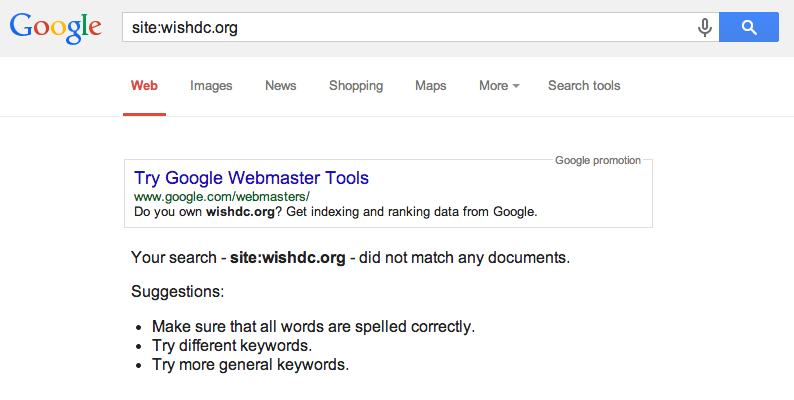 Therefore, this site has probably been deindexed, and a link from them is likely to do more harm than good.
First, we typed the domain name into Who.is: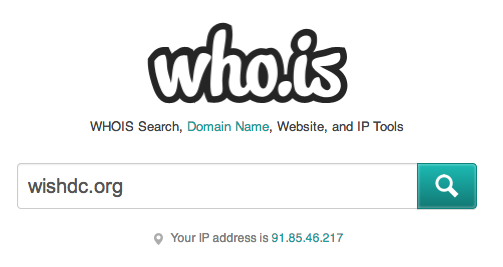 Which yielded the following results: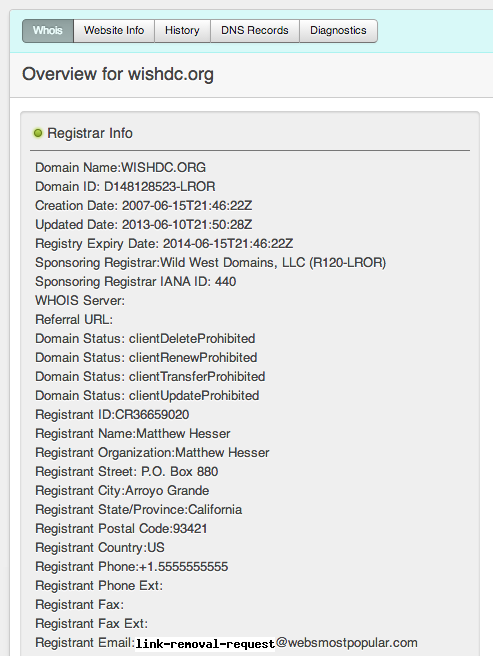 From this we can see that the registrant is someone called Matthew Hesser, and the email address listed is "link-removal-request@websmostpopular.com".
Perfect. The email is specifically devoted to link removal, so you're sure to get a response
Example #2
Take another example, "Chapu.net". This is a domain that has a ton of redirected pages to disparate sites of various languages, a giveaway that they're not legitimate.
Typing it into one of the WHOIS tools doesn't bring back the information we need, but it does give us the name of the hosting company, listed next to "Referral URL".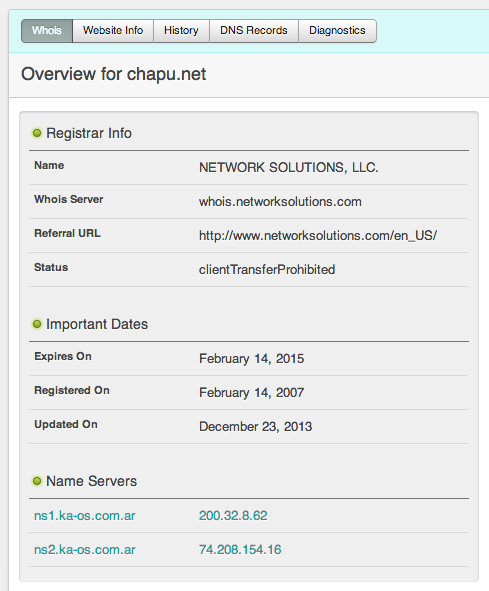 Using this, we can navigate to the hosting company's own WHOIS database search tool.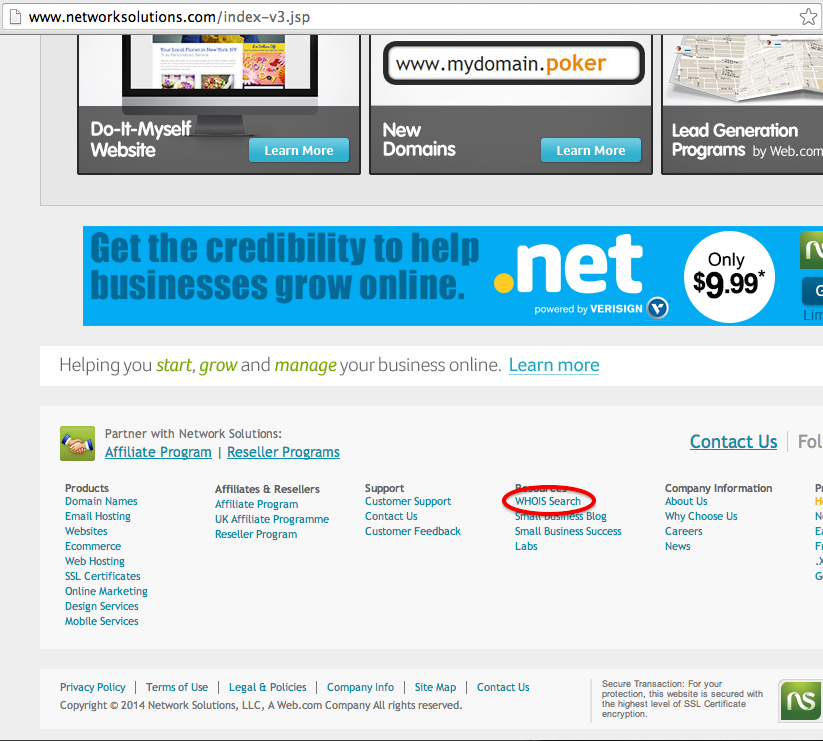 Here, we get everything we need.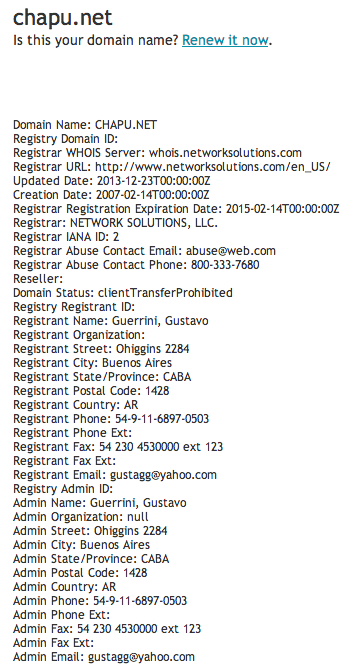 We've discovered that it's registered by a man named Gustavo Guerrini, and that he can be reached on "gustagg@yahoo.com".
2. Website Contact Form
Dealing with spam sites, you won't always find a dedicated website contact form, but they won't be hard to find if they do, so it's worth a quick look.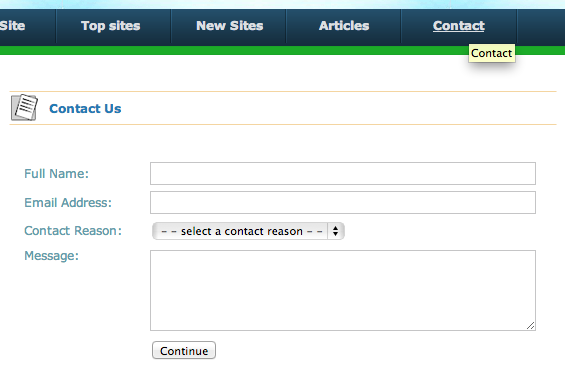 3. Social Media Search
Each and every social media platform is its own search engine.
If you obtained the webmaster's name from a WHOIS search, you can use the search bar in any social media site to see if you can reach them there.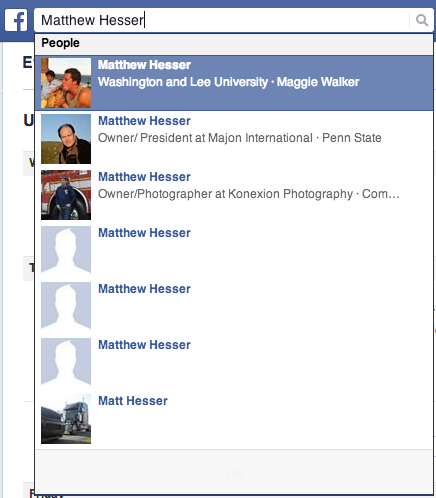 Or you could use Google, using the syntax template: site:SocialMediaSite.com Webmaster's Name.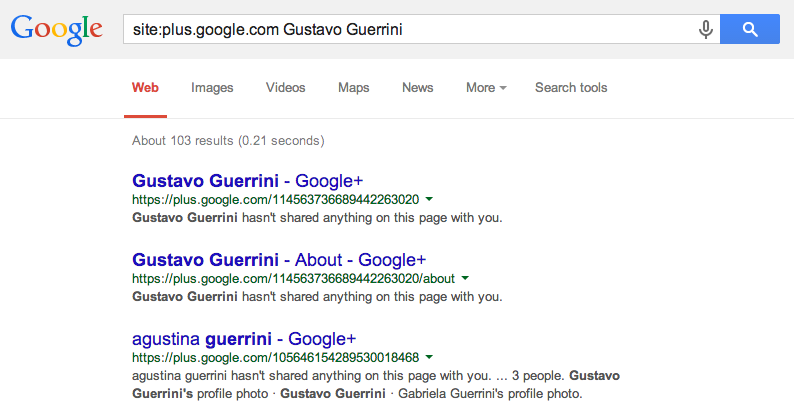 If you were unable to find their name or email address through a WHOIS search, try searching instead for their site. SEO-focussed sites often have profiles or pages on social media platforms because of the benefits it can provide to their own rankings.
4. Data Diving Software
If all else fails, you can resort to using tools to search for their details for you.
1. Free Tools
SEO Gadget. This tool uses a combination of excel spreadsheets and Open Site Explorer to pull additional information from you link profile (at least, the part of your link profile that Moz has in their database).
Rmoov. The free plan covers 250 links. To use it you input the URLs that you're still not sure about, and it will do what it can to find contact information associated with that URL.
Citation Labs allows you to input a simple list of URLs and get back emails, contact forms, and "about me" pages, if available, which is then exportable in a CSV format.
2. Paid Tools
Link Risk is my tool of choice. It simplifies uploading and collating link data from multiple sources, adds in other data such as Pagerank, indexation, contact details etc where possible. Basically saves a bunch of time. Packages start at £150 per month and will save you far more than that in time.
Link Research Tools can save a ton of time when looking for social media profiles, and it's good at finding the other standard contact avenues too. It starts at €99/month.
Delete Backlinks does just what it says on the tin. As distinct from Google's Disavow tool, which we'll get into below, Delete Backlinks can actually remove some of your backlinks from the internet. Don't worry, this isn't some invasive hacker software than can burrow into sites without them knowing. Rather, the company operates a program which many web directories participate in. The pricing works per link, and depends on how many you want deleted. If you just want to try it out, order 5 link deletions and pay 99¢ (USD) per link. If you have more than 1,000 links that they're able to delete, you can buy that for 15¢ per link, and there are four other package sizes between those two extremes.
Peelapp from Pinpoint Designs. Peel is a link removal tool that is being built to handle the whole of the link removal process from start to finish. The tool with gather backlinks to your website, audit the links, find contact details and allow you to do bulk outreach from start to finish. The tool will be launched late 2014 and you can sign up to the mailing list at http://www.peelapp.co for more information.
5. Reaching Out
Record at least the 1st, 2nd, 3rd instances of contact. After third contact fails, you can be forgiven for resorting to the disavow tool.
When contacting webmasters it is especially important to remain civil and avoid making threats or demands. Politely explain the situation and the action that you would like them to take.
Make sure that you give exact details of the links that you would like them to remove, which page(s) it is on their site, where it points (your site/URL) and the anchor text that it uses.
Feel free to use the suggested email script below:
Hello [webmaster's name]
We've recently received a penalty from Google, due to unnatural links pointing to our site. As a result, we're clearing up any link that might look unnatural to Google.
We need to ask you to remove the following links from your site:
[List of links, each with the URL they're found on]
I'd like to apologise for the inconvenience we've caused you. We are to blame for building these links in the first place, and if you're able to take them down, we'd be very grateful.
If you have any questions or concerns please don't hesitate to let me know. I look forward to hearing back from you.
[Your Name]
[Your Company Name]
Important Points for Making Contact
Send one email for every domain that's linking to you, rather than sending an email for every link. Nothing will annoy a webmaster quicker than to open up his or her inbox and see dozens of emails from you, all saying the same pasted message with a different link.
Adding the URL of where to find each link takes some work out of the hands of the webmaster, and makes it more difficult to refuse. Make it as easy as possible for them to agree.
Be polite. It's difficult not to imply that their sites are spammy, so if it's appropriate, take responsibility. If it was an external SEO company that built the links, take the responsibility for hiring them.
6. Disavow
Google's own link de-valuing software is known as the Disavow Tool.
Notice it's not link deleting, only link de-valuing. It essentially labels a link with a tag that will prevent the Google algorithm from from crediting your site with this link in a positive or negative way.
It's (possibly) not as powerful as having the link removed altogether, but if your link profile is many thousands of domains wide, you're likely to have a few hundreds or even thousands of links that you simply cannot get taken down.
You can disavow individual links, or entire domains. Most of the time you'll want to disavow entire domains, as often with blogs or directories your link will probably be appearing on multiple pages on the site.
Click here or search Google for the Disavow Tool, and if you're signed up to Webmaster Tools (which you should be by now), then you'll see a drop down menu that includes each site that you have linked up there.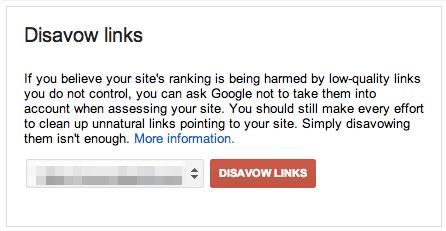 Click on the site you're working on, and you'll be taken to where you can upload a file listing all the links you want to disavow.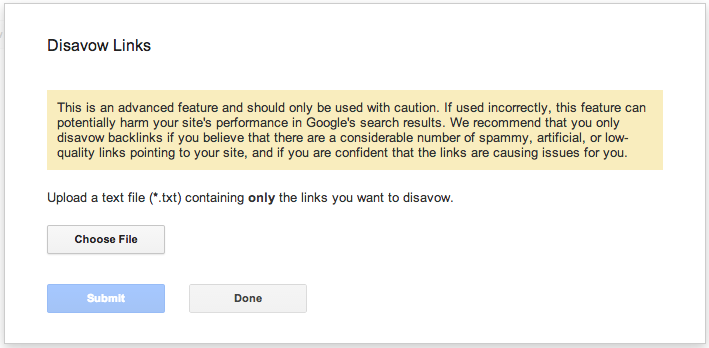 The Disavow File
The format of your disavow file needs to be exact. The fact is, nobody will look at your file. It's processed automatically, so any mistakes in the formatting will prevent the tool from reading the data as it should.
1. Comments
Prefix any comment line in your file with a hash symbol "#".
Comment lines are meant to be a reference for you, not a way to include a context for the Google Webspam team. You're the only one who will be able to read them. The hash symbol operates as a simple piece of syntax that the disavow software uses to ignore any lines that don't contain URLs or domains.
2. URLs
You may have bad links coming from an otherwise good site, like one with exact match anchor text embedded in a blog post or perhaps a links from a article that is labelled as paid advertorial.
Copy and paste the entire URL into it's own line. No spaces, no punctuation, just make sure it's one URL per line.
3. Domains
Most of your bad links will be coming from shady websites, so to block them off completely, use the following syntax:
domain:shadysite.com
Again, be sure that each domain keeps to its own line, and that you don't include http://www. at the front or any additional character after the domain extension (.com or .org, etc).
You should end up with something like this: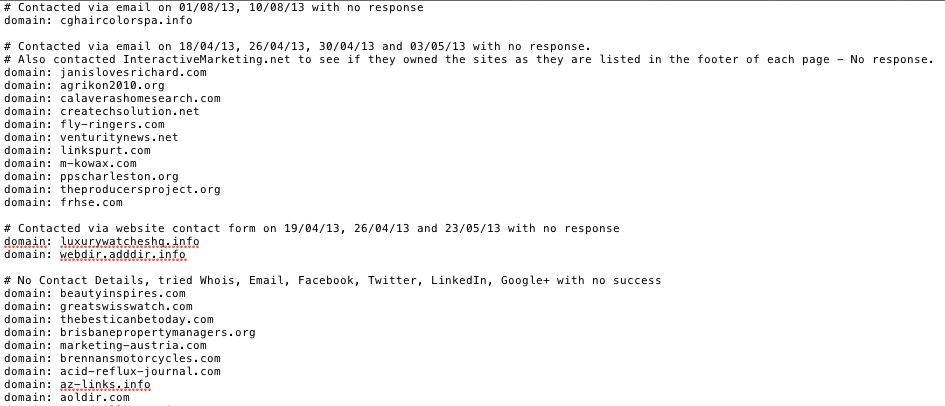 Content
Based on the numerical score that you gave your content in Chapter 4, get your content in order of priority. What needs to be changed right now, and what can wait?
The next decision is whether you're going to hire a professional copywriter to produce your content for you, or take the DIY approach, either by rolling up your own sleeves or delegating it to someone in-house.
1. Hiring a Writer
The professional you hire would best be experienced in writing for the web, specifically. The internet is a different beast to the world of offline publications.
Here are some popular websites for finding freelance work of all kinds, and they're well populated with writers of online content:
To determine if a writer can really be trusted with your website's text, go straight to their portfolio. Their collection of "clips" will tell you more clearly than any of their sales copy whether or not they have experience writing the type of content you need.
It is really worth emphasising here that quality is worth paying for, sure it's possible to get this done very cheaply, but remember it was cheap low-quality content that caused problems in the first place.
Try to find someone who is writing in their native language, who will spend time researching the topic and structuring well organised and readable content.
2. D.I.Y.
The internet is over-crammed with content about how to write content. To keep you from wasting time, we've listed some great resources for educating yourself or your team in the science of creating excellent content for the web.
Most of them focus on writing blog posts. Influential bloggers have become almost scientific about the psychology behind making the written word engaging for casual readers, so they're great to learn from, no matter the objective of your content.
1. Headlines
2. Introductions
3. Content Structure
4. Editing
3. Infographics
If you want clicks, but your content keeps on coming up dry, have it turned into some attractive infographics.
Use any of the following tools and marketplaces to get it done effectively:
If you'd like a quick education in how to do infographics well, read this article by Quick Sprout.
4. Audio Content
Podcasts are rapidly stealing audiences away from radio. Check out Copybloggers "New Rainmaker", a fine example of modern media production, something that is now within all our grasps. If you have something to say to your customers or your peers, consider actually saying it to them.
For a free education in how to set up your own podcast, go to Podcast Answer Man.
5. Video
Google has favoured web pages that have embedded a video for a long time with video results, and it doesn't look likely to change. Some people love to consume content by watching it, and Google knows this well. If you have a relevant video on a page in addition to a large and helpful article, you'll be rewarded for it potentially with shares, links and increased search visibility.
It doesn't even have to be your own video. YouTube presents us with a mind-boggling archive of content that we can mine for relevant pieces, and throw in our pages just to spice them up. Of course, having your own branded videos and YouTube channel has it's own advantages.
6. Structure
The User Experience is ultimately founded in the overall structure of your site, and after performing the content inventory in the previous chapter, you'll have a clear, aerial view of the overall experience of visitors that come to your site.
The search bots crawl your site through the links on your pages. They'll go wherever a user might go. Therefore, if you have a deep page (any page other than the home or top level categories) that isn't linked to form any other page on your site, the search engines aren't going to see it, and it won't be indexed.
Read more about ideal site structure:
SEO 101: How Your Website's Structure Affects its SEO
SEO & Web Design - How to Pull Off A Perfectly Designed Site Structure
7. The 10X Rule
If you have the resources, go nuts. Follow Joe Pulizzi's mantra, and 10X everything. Deliver 10X the value you technically have to, because why not? Old media avenues have blown apart, and we can all now be a magazine, radio, and TV show presenter.
Consider combining all the above into pages including a podcast episode, a long-form, in-depth article on the topic, and a video summary.
Quality is now more important than quantity. Dozens of short, keyword-stuffed articles are nothing compared to a value-drenched page with all forms of media and enough interesting content for visitors that they sit on it until their coffee goes cold.
Summary
The work you do as you implement the techniques laid out above will give you all the good-faith that you need to make your reinclusion request seem sincere and demonstrate that you're staying within Google guidelines.
Google's trust can only be bought back with proof of the extensive work and effort you have put into giving web-surfers the best possible experience.
If you were hit by an algorithmic penalty, and have no need to send a reinclusion request, skip over to Chapter 7. For everyone else, we'll cover how best to convince the Google Webspam team that you have changed your ways.
Want do download a PDF version of the guide?
Need help with link clean-up or penalty removal?
Contact us