Why Google Plus will fail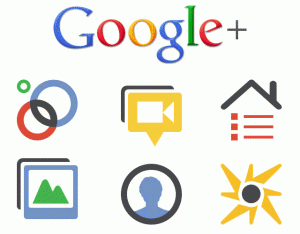 Google+ launched a couple of weeks ago, and now the dust has started to settle on what is Google's most important project to date outside of search.
So how will + be received and what are the chances of long-term success? Launching a social network is always going to be tough, even tougher when your aim is to replace Facebook, however Google have done themselves no favours with their launch strategy.
The invites scheme sucks
While an invite scheme works really well at generating launch buzz around non-social products such as GMail for instance, for social networks restrictions on sign ups can be a major contribution to their failure. Exclusivity obviously restricts the number of people that are able to sign up in the early stages. When Google+ was first announced they benefited from a tremendous amount of mainstream media coverage, since then while industry chatter has grown, the mainstream coverage has tailed-off. This may be have been an unmissable opportunity to get mainstream sign ups on the site.
Google are terrible at social
Google actually have a terrible record of 'doing' social media, a long list of failures lie in their wake – Google Wave, Buzz, Voice, Orkut, etc. Getting people to talk about Google products has never been an issue, getting them to use them has.

Critical mass
For a social network to succeed in the long-term they have to reach a critical mass of users. It's not easy to persuade people to join a social network, and it's even less easy to persuade them to move networks. People aren't likely to move over to Google+ while their friends are still on Facebook.
Wrong choice of early adopters
When MySpace launched it did so with a sprinkling of cool bands and music promos. Facebook grew exclusively off of the back of college students in the US. Who did Google choose to be their path-finding early adopters? Geekerati and Internet marketers. Hmmm
Too easy for Facebook to counter?
While the Google+ circles are a great idea and is touted as being Googles game-changer, I love the concept of being able to share certain content with certain groups of users, but plus is not exactly groundbreaking elsewhere in terms of features and functionality, I was actually pretty disappointed at the lack of new ideas and features when I first signed-up. Facebook lists already exist, and I'm fairly sure that Facebook are already looking at extending the sharing functionality around these.