Small Business SEO & SEM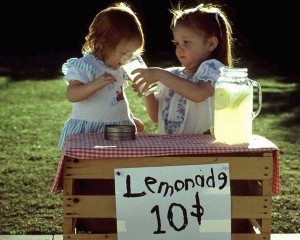 Search engine optimisation and digital marketing for small business isn't easy. For big-brands people love linking to them without them having to ask, even without them deserving it in many cases.
Small business don't have that luxury, that's not to say that the smaller guys can't compete, they just have to work harder and smarter to get their share of attention online.
Some of my favourite small business SEO tips are below, some are mine, others are from people who volunteered their own ideas on Twitter.
Optimise for local search. Figure out who are the authoritative citations within your city – ie touchnottingham.com via @APSG
Concentrate on local search and longer search terms as these give more of a chance with a smaller budget. Google Maps add is a must in your town! via @StuartFlatt
Be active online. Forge relationships with blog owners, find journalists on Twitter. These contacts will be invaluable when it comes to getting coverage.
Write content that's relevant to your business and your customers & keep it up to date. via @picseli
Get your analytics package in place as early as possible. The more data you have the more you'll be able to analyse your marketing decisions.
Utilise your current relationships – reciprocal linking is not perfect, but still has a good effect on local search (imo) via @CMaddison
Brand yourself as an expert. Write informative articles about your industry. Post them on your site, ask to have your work published on others.
Try to focus on conversions rather than rankings. Too many small business owners are obsessed with being first, rather than focusing on profits. via @CMaddison
At the very least ensure your page titles are unique and relevant to the content on them.
Don't scrimp on your website, a less than satisfactory site may save cash in the short term, but it'll cost you in conversions.
Build your list – capture customer data, segment it, test it and contact them regularly (not too regularly) with useful information, articles, links and offers.
Consider using Adwords for initial data collection / keyword selection – find your best converting/most profitable keywords for under £100 via @CMaddison
Build trust – make sure you're easily contactable, make sure your site has a prominent address and telephone number on each page, explain why your buying process is secure.
Find out who your competition is, then find out who links to them using Open Site Explorer – get those sites to link to you.
Setup Google alerts for your business name. Make sure you monitor these, it's a great opportunity to ask for links when people forget, or to network with people who are already talking about you.