On the subject of Image Search Ads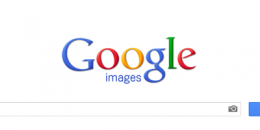 Martina
October 17th, 2012.

Topic in question:
Google Adwords' image search ads
Are these new?
Well yes and no. No technically, since they were originally launched at a Google Search event back in 2010, but to you – yes if you have never used them before, obviously.
What are they?
In short, they are ads that include images similar to the ones you see on the search network as part of a PPC campaign.
Where do you use them?
These can be used as part of your online advertising campaign in Google's display network. Specifically, they will appear at the top of Google's image search above the lines of images returned. Here is an example: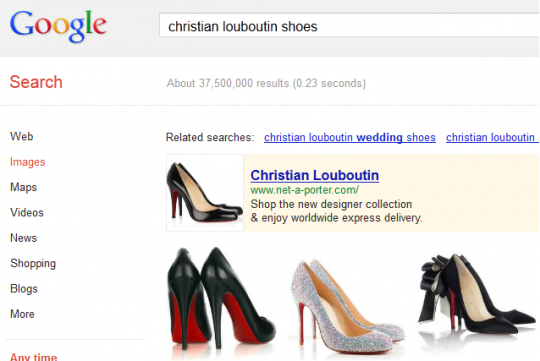 Why would you use them?
For many reasons. There is a huge untapped opportunity to be found via the images you have on your website than just through regular SEO. For instance, through the ALT-tags used in your images. These can lead people to the content on your website.
Also, often people are genuinely just looking for an image rather than actual text content – for instance when looking for new shoes, or any product they are interested in. This is a great chance to draw in prospective customers.
Hold on, don't we already have image ads on the display network?
We sure do!
So, how are these different?
They're completely different. Image ads are ads featured in Google's display network. This network is different from Google's search network. Instead, it is a large collection of websites that are in a partnership with Google that work to display graphical ads that have been built with the display ad builder.

Those ads look like this:

Will these cost me more than usual search ads?
No, you can bid on relevant keywords as you usually would. So this will only cost you as much as you choose to bid.
Any tips for effectiveness?
Google advises you create a separate campaign for these kinds of ads. This way you can gauge quality scores much more accurately and hone the campaign in a way that works best.
Things to keep in mind?
Although a useful way to advertise, it is worth noting that there are no guarantees this will be a huge success in terms of conversions, and as with text ads, it is a process of constant tweaking until you find what works.
Some users have suggested that this is something that best works with tangible products (on e-commerce sites) where someone will search to get an idea of a product they will eventually wear, use or feel (i.e furniture, clothing or decoration).
If your product doesn't fall into this band, then the outlook for image ads search might be branding; a way to advertising the visual aspects of your services. Low Cost Holidays [link redacted] does a good job of this. Here, I searched the term winter holidays: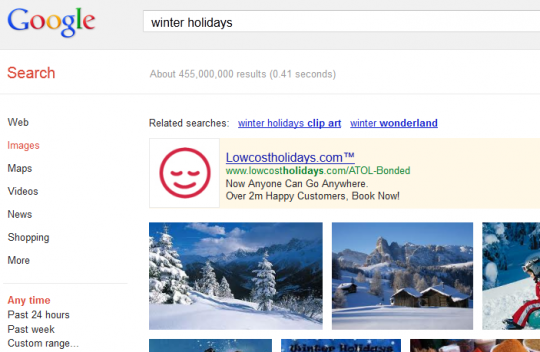 Okay where do I start?
You can explore this feature in Adwords by selecting a campaign on the left and then selecting ads from the top panel. From there, select new ad and then Specialised – Search from the drop down menu:

Follow the instructions from there. – Good luck! ;-)