On the subject of QR code
Martina
November 17th, 2011.
One of my colleagues here at Datadial talked about the peculiar QR code and its uses previously on this blog. Fast forward to now and it seems to have evolved (or caught up with Japan who created them, since technically we live in the stone ages in comparison).
eBay are getting in on the act…
A post from the good folks at Econsultancy informs us of a new-age phenomenon set up by eBay, that will see customers sent online to buy goods only after scanning their bar codes with QR compatible devices.
After reading it,  I started thinking about the future of shopping as a whole, with Google taking over the virtual world and taking on everyone from Apple (with Google Music) to Facebook (with Google+) are we living in a world where soon instead of buying food in-store we will be asked to produce our phones first, to then scan a code, pay online and wait for said food to be delivered? Could it become as outrageous as to be used in convenience stores for quick snacks like a chocolate bar or a packet of crisps?
If this is the present already, what does the future hold…?
Both funny and annoyingly true right? …and that's just online shopping. If we are entering into a world of offline/online mergers what else could happen? I mean sure, in theory there are many problems it could solve:
Store space would no longer be an issue (just like it no longer was for Cassette's, CD's and vinyl after iTunes was born)
No heavy bags to carry home
Lesser feelings of guilt because money becomes virtual too; if we can't see it disappear from our purses then we might forget what we spent
Scheduling goods to arrive at a time that works best for us
However, what if the downfalls included…
The wrong item turning up at the door
The annoyance of having to exchange an item and there being no store front to take it to (or in-store employee to blame for the journey)
No bag to carry (everybody enjoys a little logo-bragging from time to time)
That silly little "sorry, you were out when we called" card that the postman surely writes before he even knocks the door in anticipation of you taking longer than he'd like to walk down the stairs & answer it…
To conclude, I agree that this pop-up store (due to launch near Oxford Street, London on Dec 1st) is a great PR stunt for eBay, but is there any real use for the QR code if most people are happy just Googling a URL? – Or perhaps it's just me that really dislikes the matrix-esque appearance of those ugly squares being forced on the nation…
Jan
June 15th, 2011.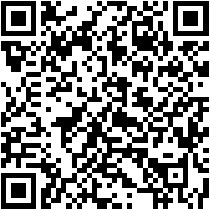 If you ever seen this strange looking black & white square in any form of advertising on a bus, train, email, business card etc., then you met a QR code.
What is a QR code?
The definition on Wikipedia says – QR code is a specific matrix barcode (or two-dimensional code) that is readable by dedicated QR barcode readers.
Country of origin
 Japan. Approved by AIM International (Automatic Identification Manufacturers International) standard (ISS – QR Code) in October 1997.
How do you read it?
You need an iPhone or Android phone with installed QR code reader.
What does this code contain?
An URL to a website you try to promote, or text, phone number or SMS (check our QR code to see what's there).
How do you generate a QR code?
There are already several services like kaywa.com, gogr.me or Datadial's email marketing software.
Is it good for anything useful?
If you think creatively there are many ways that you can use QR codes to promote your business such as on labels, business cards, storefront displays, and embedding promotions and discounts and links to Facebook.
QR codes are already widely used in Japan and increasingly in the UK.  I guess the more tech savvy people will be more amenable to them.
How other companies use it?
On their business cards – by placing a QR code on your business card you allow the receivers to save your business card details without any typing
In print/magazines – will take a reader directly to your website, without typing your URL
On billboards and in advertising on public transport
On products

Couple of good marketing ideas how to use QR codes I collected from the net
Put a tag 20 feet tall on billboards all over the country. People in cars take a picture of it, and some of them unlock URLs that win Xboxes and Kinects. Regardless, think big.
Make them surprising & unpredictable – the more surprises, innovative ideas and unexpected offers will be hidden in these QR codes, the more will people check them. Beware of increased number of 'treasure hunters' checking every single QR code they come across and leaving your site as quickly as they came, if not a 'treasure' found there.