On the subject of SEM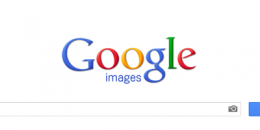 Martina
October 17th, 2012.

Topic in question:
Google Adwords' image search ads
Are these new?
Well yes and no. No technically, since they were originally launched at a Google Search event back in 2010, but to you – yes if you have never used them before, obviously.
What are they?
In short, they are ads that include images similar to the ones you see on the search network as part of a PPC campaign.
Where do you use them?
These can be used as part of your online advertising campaign in Google's display network. Specifically, they will appear at the top of Google's image search above the lines of images returned. Here is an example: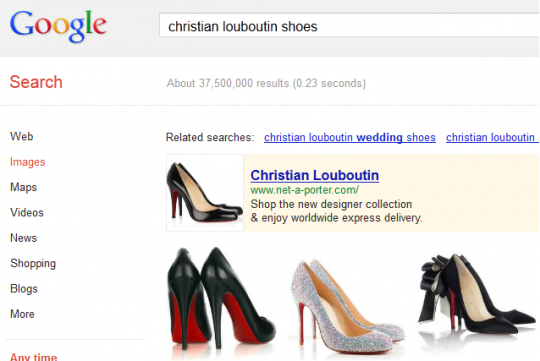 Why would you use them?
For many reasons. There is a huge untapped opportunity to be found via the images you have on your website than just through regular SEO. For instance, through the ALT-tags used in your images. These can lead people to the content on your website.
Also, often people are genuinely just looking for an image rather than actual text content – for instance when looking for new shoes, or any product they are interested in. This is a great chance to draw in prospective customers.
Hold on, don't we already have image ads on the display network?
We sure do!
So, how are these different?
They're completely different. Image ads are ads featured in Google's display network. This network is different from Google's search network. Instead, it is a large collection of websites that are in a partnership with Google that work to display graphical ads that have been built with the display ad builder.

Those ads look like this:

Will these cost me more than usual search ads?
No, you can bid on relevant keywords as you usually would. So this will only cost you as much as you choose to bid.
Any tips for effectiveness?
Google advises you create a separate campaign for these kinds of ads. This way you can gauge quality scores much more accurately and hone the campaign in a way that works best.
Things to keep in mind?
Although a useful way to advertise, it is worth noting that there are no guarantees this will be a huge success in terms of conversions, and as with text ads, it is a process of constant tweaking until you find what works.
Some users have suggested that this is something that best works with tangible products (on e-commerce sites) where someone will search to get an idea of a product they will eventually wear, use or feel (i.e furniture, clothing or decoration).
If your product doesn't fall into this band, then the outlook for image ads search might be branding; a way to advertising the visual aspects of your services. Low Cost Holidays [link redacted] does a good job of this. Here, I searched the term winter holidays: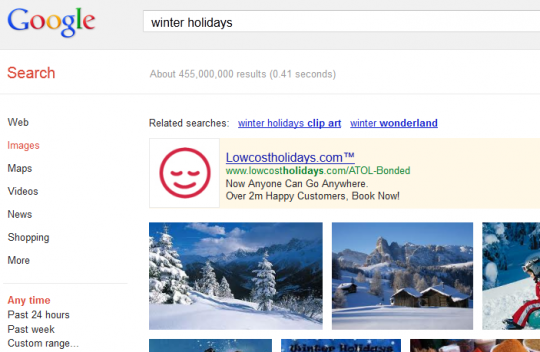 Okay where do I start?
You can explore this feature in Adwords by selecting a campaign on the left and then selecting ads from the top panel. From there, select new ad and then Specialised – Search from the drop down menu:

Follow the instructions from there. – Good luck! ;-)
January 27th, 2010.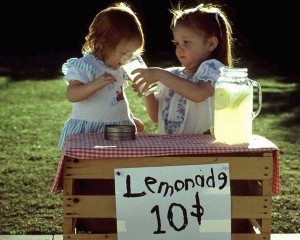 Search engine optimisation and digital marketing for small business isn't easy. For big-brands people love linking to them without them having to ask, even without them deserving it in many cases.
Small business don't have that luxury, that's not to say that the smaller guys can't compete, they just have to work harder and smarter to get their share of attention online.
Some of my favourite small business SEO tips are below, some are mine, others are from people who volunteered their own ideas on Twitter.
Optimise for local search. Figure out who are the authoritative citations within your city – ie touchnottingham.com via @APSG
Concentrate on local search and longer search terms as these give more of a chance with a smaller budget. Google Maps add is a must in your town! via @StuartFlatt
Be active online. Forge relationships with blog owners, find journalists on Twitter. These contacts will be invaluable when it comes to getting coverage.
Write content that's relevant to your business and your customers & keep it up to date. via @picseli
Get your analytics package in place as early as possible. The more data you have the more you'll be able to analyse your marketing decisions.
Utilise your current relationships – reciprocal linking is not perfect, but still has a good effect on local search (imo) via @CMaddison
Brand yourself as an expert. Write informative articles about your industry. Post them on your site, ask to have your work published on others.
Try to focus on conversions rather than rankings. Too many small business owners are obsessed with being first, rather than focusing on profits. via @CMaddison
At the very least ensure your page titles are unique and relevant to the content on them.
Don't scrimp on your website, a less than satisfactory site may save cash in the short term, but it'll cost you in conversions.
Build your list – capture customer data, segment it, test it and contact them regularly (not too regularly) with useful information, articles, links and offers.
Consider using Adwords for initial data collection / keyword selection – find your best converting/most profitable keywords for under £100 via @CMaddison
Build trust – make sure you're easily contactable, make sure your site has a prominent address and telephone number on each page, explain why your buying process is secure.
Find out who your competition is, then find out who links to them using Open Site Explorer – get those sites to link to you.
Setup Google alerts for your business name. Make sure you monitor these, it's a great opportunity to ask for links when people forget, or to network with people who are already talking about you.