On the subject of Datadial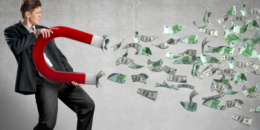 Joe
September 21st, 2015.
How One Piece of Content Can Change Your Marketing Forever
…Essential reading for marketers looking for ideas…
It's something I thought I'd never say, but I now believe one solid piece of content can change your marketing efforts forever…
As all good digital marketers know, solid Content Marketing is built around content that provides a solution to a common problem. By giving your unique expert insights into a widely acknowledged issue, you'll give your content the best chance it has of gaining backlinks, social shares, and press coverage to help your marketing efforts.
After years of trial and error, I now only create content that could be considered 'Evergreen'. This means it covers issues that won't go out of fashion or be irrelevant in a few months.
When planning content for my client, The London Speaker Bureau, I listed all the common public speaking issues, and set about forming an infographic which offers a solution.
Enter 9 Steps to Becoming a Public Speaking Expert.
The concept seems really simple, but perhaps that's why this particular piece of content has been so effective.
The infographic has gained placements, links and brand mentions month-on-month for the past year. Including placements in Business Insider, Alltop, Entrepreneur and Fox News.
This graph shows how the number of placements per month:
As you can see, after the initial launch surge, the pick-up rate lulled heading into Christmas, and then picked up to a much steadier stream throughout 2015. The average is around 6.8 placements per month.
But were the placements worthwhile?
When considering whether a site is worthwhile in terms of providing backlinks for SEO purposes, there are a number of metrics one could use (Page Rank, Domain Authority etc.) but the one I trust the most (as it is most frequently updated) is Majestic's Trust Flow. (Majestic is a backlink intelligence tool widely used by SEOs).
I ran the placement sites through Majestic and found out that although the average number of placements was fluctuated and had a slight tendency downward, the average Trust Flow of sites featuring the infographic undoubtedly increased over the months:
NB. The vast majority of websites on the internet have a trust flow of under 20. Very few are over 50. The highest placement this content received came from Fox News with a Trust Flow of 85, but the Trust Flow of linking sites steadily increased.
This means that it wasn't just have-a-go-hero bloggers repurposing the content, but genuinely interested, well-trafficked, high authority websites were using the content in their editorial. 
So who did post it?
There were lots of relevant industry blogs and general business blogs who posted the piece, but I've picked out the major placements per month and laid them out here:
Note: Business Insider wrote about the infographic on 4 separate sites, with unique content on each. This means 4 different links from 4 different domains.
In other instances of the same publication appearing twice (Hubspot and Lifehack), the infographic was written about in separate articles.

As you can see, the level of sites publishing this infographics couldn't have been better. The fact that the level of up-take has been sustained for a full year, with the quality of the sites increasing month-on-month is a testament to the power of evergreen content.
How about the ROI?

This infographic was put together as part of an ongoing SEO contract, so it's hard to put an exact price on it. However, an infographic of this nature will typically cost around £500 to research and design (minus promotion costs).
If you were to pay to be featured on the upper-end sites (like the ones featured in the graph above), you'd probably be looking at upwards of £1,500 per placement. (This is based on the advertising costs associated with sites of a similar authority). At the lower end, bloggers typically charge no less than £100 for a placement of this nature.
So we're talking about an ROI of placements and links valued between £30,000 and £50,000. With some, (such as Fox News) being nearly impossible to get without a corporate advertising budget.
Valuable infographics like the one discussed here are an ingenious way to bypass such advertising costs, to give journalists, bloggers and influencers an incredibly good reason to talk about your business – and more than that – to want to talk about your business.
So what?
I'm telling you all of this for a couple of reasons:
Firstly, I want you to know that gaining this level of coverage is achievable, both in terms of skill and cost.
Secondly, I'd like to invite you to join me in Hammersmith on November 4th. I'm hosting a Masterclass called 'How to Make Awesome Content and How to Make it Go 'Viral', and I'd love to have you along.
We'll cover everything I've mentioned here in a lot more detail, as well as how to come up with ideas, develop content and the principles behind what makes content 'shareable'.
You can find out more information here:
https://www.eventbrite.co.uk/e/how-to-create-awesome-content-and-how-to-make-it-viral-nov-4th-2015-tickets-17982701745