On the subject of Uncategorized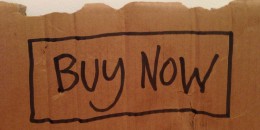 December 7th, 2012.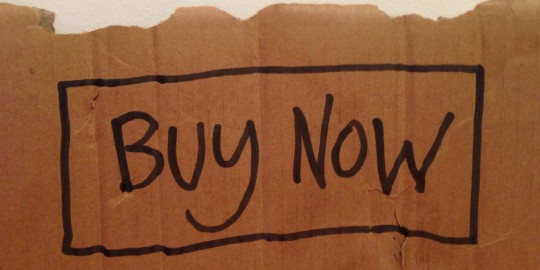 There are a million and a half blog posts about how Online Retailers keep their drop-off levels down; but what methods do they have in place to make you loosen up with your spending.
Charities have been doing it for years. Getting you to put your hand in your wallet is their speciality. Just when you thought you would ignore their pleadings something tugs at your heart strings. A little niggle that says "do it now, you know you want to". Anyone who's watched Jeremy Kyle knows what I'm talking about. Right after the Foxy Bingo guy announces the break, you're confronted with 4 minutes of hunger-ravaged children reaching out from the Plasma Screen. It's emotional Blackmail.
But it's effective…
Online retailers are getting in on the action too. They haven't quite gone down the guilt road yet (though I'm sure they would if they could) but they are playing with your mind to get you to ACT NOW and not go elsewhere.
…Pulling on the purse strings if not pulling on the heart strings.
It's even more difficult to create that sense of urgency online, especially when it's so easy to check prices and offers on other retail websites. Even a website has the right product at the price you're willing to pay; you would more than likely check elsewhere. So the only weapon left in the web retailers' arsenal is the notion that if you don't buy something there and then, you'll lose it forever.
So let's see what online retailers do to keep us from doing a wider search, making a coffee, talking to the wife, walking the dog, looking up trivia from The Godfather, looking up how tall Andre the Giant was, looking up the longest recorded flight of a chicken, sitting on Reddit for 2 hours and then going to bed having forgotten we wanted to buy anything in the first place!
1) Act Now to Avoid Dismemberment. I mean Disappointment
You've probably seen this on concert ticket sites especially. "only 2 tickets available at this price – book now to avoid disappointment." Is this really true? Can it really be the case that every time I search for an airline ticket, only 2 seats are available on the flight that I wanted to take? It's the travel-ticket equivalent of a Saw trap.
'All your life you've enjoyed a leisure of choice when buying things online, but now you have 30 seconds to decide, or lose… everything!'
It's incredibly persuasive and a panacea for retailers who are faced with an audience of fence-sitters and flip-floppers.
2) Safety in numbers
'17 others are looking at this item now'.
'29 people are watching this item'
'143,343,123 people are scrambling for their card details so they can buy this item and you can't!'
Talk about putting the frighteners up! Nothing invokes a reaction like a bit of competition. Regardless of whether it's true or not, these stats make you feel two things:
a) This product is in high demand and might run out.
b) This product is popular, so it must be good.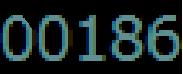 Suddenly certain things like price comparisons seem less urgent. I was going to go and see if I could get it cheaper elsewhere but I can't risk losing out to other shoppers. I might never see a Self-Stirring Mug at this price again!
The painful things about these methods is that you actually have no idea if it's true of not. It could just be automated. But does the risk outweigh the reward? Probably not.
3) What's in a Name?
'Wayne in Manchester also bought this item'.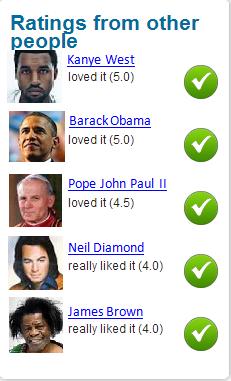 Although this isn't one of the sweat-inducing panic-purchase inducers we've come across so far, it could be the push needed to get you to click 'buy'. Chances are, 'Wayne in Manchester' isn't your friend or financial advisor, so why does his opinion matter? It's possible he's not even real! But the fact that someone bought the item is enough of an endorsement to tip even the most frugal shopper over the edge.
If you don't believe me; think of all those times you've been looking at an item on Amazon and thought 'Nobody's interested. There must be some hidden catch I'm not seeing.' Or you've been browsing Ebay and seen an item with no bids: rather than thinking 'wow. I must have stumbled on a bargain', you think 'I must be missing something here!'.
Maybe this says something about mob mentality, maybe we just like to follow the herd. It works well all the same, and 'Wayne in Manchester' is presented as the spokesman of wise purchasers and his presence on the page alone is enough to egg you on to buy something.

4) Is that a 'Buy' Button on Your Page, or Are You Happy to See Me?
Basic as the big [BUY NOW] button seems, it's the dominant feature of the page.
For those of us who have gotten to grips with Traffic Signals, Green means GO! GO, GO, GO! So it's no mistake that the only colour on the page is green, and subsequently the whole page screams 'BUY BUY BUY'. Psychologically, we're hopefully still capable of exercising some decorum; we are free-thinking people after all. But with structured, thought-out tricks like this, turning away has never been harder.
Even as I write this I want to click on the screenshot image, just to do as I'm told. It really sucks you in like a blackhole (or maybe a greenhole?). You have no chance.
5) And That's Not All!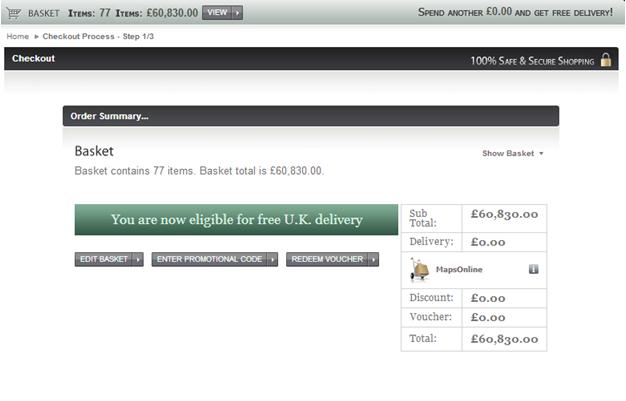 As well as all the mind games and emotional turmoil these companies make us go through to convince us to buy things; occasionally they'll throw you a treat to sweeten the deal. Like when I recently bought 77 Antique Globes. The Price-Tag of £60,830.00 seemed a little steep and I must confess I was in two minds about whether to click 'Buy'. But when I realised that the company offered Free Delivery, I couldn't help but go ahead with the purchase.
Now I'll never be lost again. But I will spend the rest of my life cursing myself for falling for the 'free delivery' option. Other sales incentives (also known as 'close incentives' or 'things that are so cheap we can give them away for free without affecting our profits') include '10% off your next order when you buy now' and 'Free warranty up to 30 days!'.
So now we've identified the ways in which online retailers fishhook us into a sale, we can go back to shopping online with a renewed sense of freedom. There's no way any of us will ever fall for those tricks again.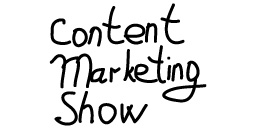 Evgenia
December 3rd, 2012.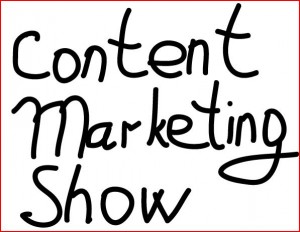 On the 20th of October a free conference dedicated to the newest trends in the world of SEO and PR took place in London.
It was my first conference since I have only been working in SEO for a short while and therefore did not have any expectations. However I was pleasantly surprised at the professionalism and good presentations skills of the speakers.
Tom Ewing from "BrainJuicer" said that a Brand can play different roles in relation to a customer similar to Carl Jung's archetypes. Those roles can be that of a
Friend,
Entertainer
Ring Master
So what makes people share your information?
Tom's formula = give them a big surprise + a little happiness. If you surprise them with repulsive things they are a lot less likely to share.
He also revealed we are not thinking machines that feel but we are feeling machines that think sometimes   (when we absolutely have to). The internet metaphor or the way information was measured in the past has changed from being a "page" to a "stream". This stream (or the flow of information) is chaotic however it can be studied by a brand in order to determine  how the customer is affected by the information flow in the modern world.
It all made a lot of sense as everything he said was based on the experience of their company. It was engaging and informative – theory confirmed by practice.
Desire Athow, ITProPortal
Gave some tips on how to pitch to a journalist like provide exclusive content, pitch by email (do not call !)
This presentation was a bit subjective and biased as the day before during the content marketing workshop the presenter (who is also a journalist) advised us to pitch to a journalist via the phone call as opposed to just pitching by email.
If anyone has got some experience with pitching to journalists you are welcome to leave a comment below!
Stephen Pavlovich, Wish.co.uk Experiences
Said that good PR does not have to be expensive. Just make sure that your content is Topical/Sexual/Controversial/involving a Celebrity or all of those things at the same time if possible! By mentioning Woody Allen's quote he reminded that "80% of success is showing off".
Again everything in this presentation Stephen had proved by his own brand's example. By creating controversy and getting some celebrity support on twitter he was able to get free publicity, draw a lot of attention to his brand, and increase the sales.
Andy Keetch, Brandwatch
Emphasized the importance of social media monitoring. Monitor social media mentions by time of day, week day, time of year to help you to create your content calendar.
It makes sense to get your message across when your audience is ready to receive it. When you are a big brand monitoring your social media manually can be rather difficult and here Brandwatch tool comes handy, or you can try Datadial's Netscout  http://www.datadial.net/reputation-manager/
Jochen Mebus from Text Broker was explaining how to give briefings to writers to get the content to serve your specific needs. What style of writing? Who is it for? Mention things that you do want or mention things that you do NOT want. Your briefing should be concise and friendly (authors are also human).
Simon Penson, Zazzle media
Advised to "steal" content types from a printed press to create a balanced flow of various content types.
Magazines have verified through experience what types of content are the most sought after by the readers. That is why it is appropriate to consult relevant publications to understand what topics need to be covered when creating content in your specific industry sector.
Matt Roberts, Linkdex
Said that taking part in today's conversations is as important as starting your own. "Resonate and influence" were the key points of his presentation.
Matt's point is logical because one has to be on the same wave length with their customers to understand how they think and feel before one can actually try to influence their minds. Even in physics you can not reach your audience by broadcasting on a radio wave different to the one they are tuned in to.
Chelsea Blacker, Evergreen marketing
Invited us to "spruce up" boring content. Make videos out of PDFs and HTMLs, create events calendars. Connect with enthusiasts in niche markets and use them as influencers for your brand.
Chelsea insisted that you can still be creative working in a seemingly boring industry. Even a common accountant can give interesting insights about his work when asked the right questions!
Ian Humphreys from Caliber suggested that customers should be invited to share their stories as people prefer speaking their minds to listening to your Brand's story.
People do indeed prefer to speak rather than to listen and they like good listeners. So this trait of human nature should be leveraged by brands if they want to be successful.
Overall it was refreshing to be surrounded by forward-thinking marketing professionals who strive for the best results. A lot of facts mentioned in the presentations were common truths but it was useful to be reminded of those truths and see the real examples of the ideas that worked.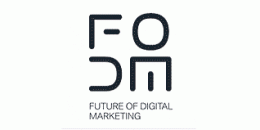 July 12th, 2012.
The Future Of Digital Marketing
I went to the Future of Digital Marketing Conference last week.  I've stripped out all the guff and offer you a distilled, bite sized resume of the bits that I think are relevant to our readers.
Before going to the conference I thought everyone was going to be talking about different ways to leverage Facebook and Twitter for driving sales. Well in the end Facebook hardly got a look in all day.
Andy Harding of House of Fraser suggested that the use of social in multichannel marketing was unclear as retailers were still unsure of its value.
"There was initially a land grab to get Facebook likes, but we ended up running in an endless race and didn't even know why we were running it."
As some of you know this is certainly my perception of Facebook marketing – I have seen countless clients set up Facebook pages with no thought of why they are doing it and what they expect to get out of it. We at Datadial may even be guilty of this.
Themes from the show
This year, mobile technology, integration and personalisation were all recurring themes. Let's take a look at these in a bit more detail:
1. The future of digital marketing is personalisation
Personalisation – In the recent past, many marketers have been struggling to join up data from multiple touch points and create a 'single customer view'.
This is reflected in internally where we've already seen the move to align marketing and sales, but increasingly we're seeing tech departments getting more credit and influence, in my opinion this can only be a good thing.
2. Honesty and Personality work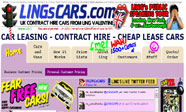 http://www.lingscars.com/ is a successful site. Some hate it others love it but by having a personality it engages users.  So few sites have any personality.  This was a point picked up by Ashley Friedlen in his closing remarks.  He asked the question when or if it is possible to offer the same brand experience that you get in say an Apple store online as we all experience offline in stores such as Apple.
Many people spoke about technology, but at its heart FODM showed the need for marketers to embrace new skills across a variety of disciplines, and to remember to appeal to emotion, to display personality and to add value to every step of the customer journey.
Social has seen big moves towards integration in the sales cycle in the past year as well, with large brands looking beyond the hype and genuinely engaging their customers to push the personalised level of service.
3. Mobile has come of age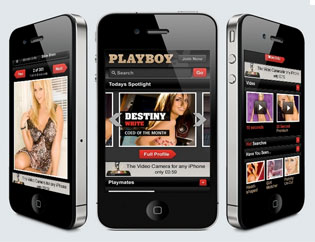 Mobile and connected technologies featured heavily this year. Again, the demand from consumers is that your website works as well on mobile, web, TV, tablet in a frictionless way.
These are some of the various comments made about mobile
Only 20% of brands have a mobile site, which means they are likely to see huge bounces rates, diminished time on page and are unlikely to sell anything via mobile.
It's a no-brainer, your site has to work on mobile devices or your business will suffer but there are so many options on how to implement this that you really need to call me to discuss!
Even among those companies with mobile sites, often they have poor content or are difficult to use
A mobile optimised site may also impact search rankings.
Google says mobile sites will perform better in AdWords and rankings. So eventually you may drop down the search rankings if your site isn't optimised.
All the above maybe true but before diving into Mobile please first look at your traffic in analytics and make your investment decisions based on what is actually happening on your site.
4. Anyone's content can be king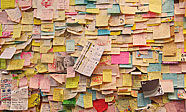 What did come through loud and strong was Content – how to create it, how to use it for digital marketing purposes and manage it which gave rise to a new buzz phrase to me – CONTENT CURATION.
As you should know by now Google loves content. For years we have been advising our clients to have a content strategy. Few really engage in this but those that do find themselves doing very well in search engines. Content Curation involves having a proper content creation strategy and then managing how this is published not just on your website but also on blogs and forums online and even in printed media.
The important difference now is that the quality of this content needs to be much much higher than previously when you could knock out any old blog article and pick up a couple of links with it. Google have upped their game and you need to too.
The ability of CURATION to add context and strengthen the reputation of both the curator and the creator has become increasingly important.
An increasing number of marketing departments are finding content marketers to join them, with more businesses entering the publishing realm. Producing content isn't enough. You have to make sure the right people see it, which is where seeding and collaborative sharing comes to the fore.
We're seeing more of this with the likes of Pinterest and the trend is increasing –
Tips for content curation
There are lots of ways of defining content curation, here is one:
1. Aggregation. The act of curating the most relevant information about a particular topic into a single location;
2. Distillation. The act of curating information into a more simplistic format where only the most important or relevant ideas are shared;
3. Elevation. Refers to curation with a mission of identifying a larger trend or insight from smaller daily musings posted online;
4. Mashups. Unique curated juxtapositions where merging existing content is used to create a new point of view;
5. Chronology. A form of curation that brings together historical information organized based on time to show an evolving understanding of a particular topic.
5) HTML5
What is it – it's a new(ish) way of describing the content on your page. It's useful as you get more layout options as designer, Google can understand the content better so may rank you higher, it enables cross compatibility
Andrews said HTML5 will become ever more vital as it changes the way businesses can build their websites. Brands also need to be looking at how they build their mobile and Facebook apps as HTML5 can save costs by using the same code across each device.
You can build responsive, flexible websites, and make the same site work on any device as it renders differently depending on whether the user has a desktop, tablet or smartphone
Technologies to watch
As always we were alerted to new technologies to keep us thinking
1) Augmented reality (AR) – Some chat about this but clever as it is I still don't see how it will change our lives so pass on that one. If you want to know more have a look at http://www.blippar.com/
2) Voice interface
Voice recognition came to prominence with Siri, but despite an initial rush of enthusiasm it hasn't really caught on. Getting better but still quicker and easier to type – and you sound less of a prat
3) NFC

NFC (Near Field Communications) payment platforms continue to increase. Now integrated into many mobile devices it is becoming possible to pay for many things with a swipe of your phone.
Visa is planning to trial the technology at the London Olympics.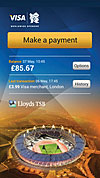 It achieves what a QR code achieves but without the fumbling to open an app. It's a very seamless experience and is now very cheap, so you can put an NFC chip anywhere – embedded in advertising posters, bus stops or at the point of sale. Consumers can then access content by touching an NFC enabled smartphone onto the chip.
But which are here to stay?
Of all four, he suggested NFC was thought the most likely to gain widespread adoption.
APPS to watch
As always there are some up and coming apps – some of which will stick, others will not
1) WRAPP –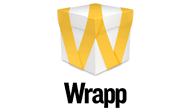 This is quite a fun app which allows you to send gift cards to your friends. Good for retailers to generate footfall at a low entry point. It's wonderfully viral and gives lots of value to both those who are giving and receiving the gift cards. It's a brilliant concept and one you will see a lot more of I think.
(fyi there are no strings attached or minimum spend requirements, eg. a £5 gift card or the equivalent to £5 cash. )
2) ZEE BOX –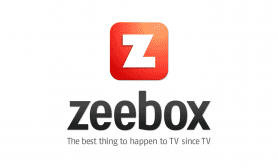 Watch TV and interact with the programme at the same time using Zeebox. Quite fun if you are Twitter obsessed, though on testing it it always seems to be 2-3 minutes behind the action which for things like the tennis final or football or discussion programmes is not much use.
Sites to Watch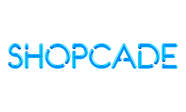 Shopcade –  http://www.shopcade.com/ – Earn points by recommending products. I've spent 20 minutes exploring this site. I'm still none the wiser as to how it works so I am not convinced it will catch on.
Pinterest – Pinterest.com has skyrocketed in the US and almost keeping up in the UK. Used predominantly by women 25-55.
Marketers have broken them down in to "Boomers & Boomerangs," "Babies & Bliss," & "Families Matter Most" demographic groups. Will it be a flash in the pan? Is anyone actually doing business on Pinterest? There are plenty of companies setting up a presence on Pinterest to various degress of success.
Keynote speech by House of Fraser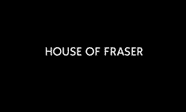 Working with the customer
Buy and collect – single most important development in last year. Customers love the option of being able to collect in store.
 There's a lot of digital in our stores now. You increase sales of a product three-fold just by having TV looping information about a product. The use of QR codes and iPads is also key to giving consumers a personalised experience.
 Online was the domain of product and range, while offline was more about the brand and product experience.
Personalisation
Harding said that personalisation of the shopping experience using digital is "critical for the future, as consumers now expect it."
If you can bring the personalised shopping experience you get online into the retail environment then the results would be amazing.
Social in Retail
Harding suggested that the use of social in multichannel marketing was unclear as retailers were still unsure of its value.
There was initially a land grab to get Facebook likes, but we ended up running in an endless race and didn't even know why we were running it.