On the subject of Blogging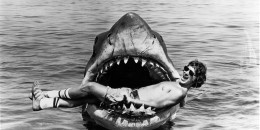 November 5th, 2014.
Content is an important part of any eCommerce site's marketing strategy. Driving traffic to your website, generating links, increasing your websites search engine rankings and branding and PR are important factors for eCommerce sites. Linkbait is a very useful method for influencing all of these factors. Whether it's a quirky video or a humorous infographic, linkbait can be very useful.
What is Linkbait?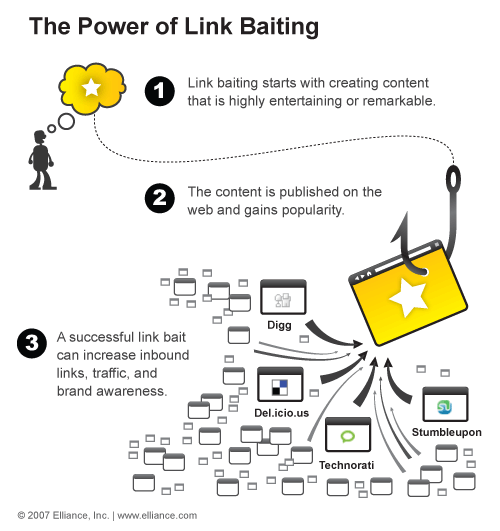 Linkbait refers to content, like a blog post or a video, which is designed to get people to link to (or share) that content. Search engines, like Google and Bing, take into account incoming links, and the quality of those links, when ranking a website. Organic, unpaid, won on merit links to a website are highly valued, so using linkbait is a very effective way for a site to increase its search engine rankings.
There are many different types of linkbait, but the most popular, and arguably most effective are:
Humour: Humour-based linkbait is very effective. People like things that make them smile or laugh, so funny content, whether it's a video or a fake product page for an outrageous product will likely be shared with others.
News: If you provide updates on breaking news, or offer a news feed, or the latest news on one industry, this is called news linkbait. Using news stories is an effective method for getting more traffic, and repeat visits to your site.
Contrary: Content that is controversial or offers a viewpoint on a subject that is contrary to popular opinion is an effective type of linkbait. While a little risker, controversial content can draw in high numbers of traffic and it can generate a buzz about your website.
Resource: A long article, blog post, guide or eBook can act as an informational resource for visitors. Resource linkbait is one of the most successful forms of linkbait, because visitors are very likely to share it with others, and return to the resource themselves frequently. For example, a blog selling bridal veils may offer a guide to choosing a wedding venue.
How can eCommerce Sites Implement a Linkbait Campaign?
 Free Guides
Posting an extensive guide, walkthrough, or how-to, on your site is a fantastic way to drive traffic to your website. A perfect example of using a free guide as linkbait is, Moz.com. Moz.com offers a "Beginners Guide to SEO", which has proven incredibly popular. People have shared this guide with others, and have revisited it many times themselves too. It's a good example of resource link bait. Think about what information would be truly useful, relevant and valuable to your customers. For example, if you sell supplements, fitness and nutrition based guides would be ideal. Don't be scared of giving away too much here. The better and more extensive your resource, then the more successful it will be. Branding yourself as an expert or authority on a topic will pay dividends in the long-run.
Use a Constant Promotional Page
Create a page that has a static URL, and keyword optimise it. Then, place your offers and deals on that page. This is your incentive linkbait page. On this page, also highlight give-aways or contests. Keep this page for each and every deal, giveaway or promotion that your site hosts. Eventually, with each deal, you will get more and more links to that page, and therefore increase your website's rankings.
Video content
Video content is a highly effective form of linkbait. Statistics show that after watching a video, website visitors are 64% more likely to make a purchase, and that if a webpage includes a video, it is fifty times more likely to rank in the first page of the search engine results. Video links can also generate a great deal of traffic on social media sites.
Infographics
As infographics combine images and information, they are becoming an increasingly popular form of content for websites. Infographics are very diverse in that while they deliver statistics, facts and information, they are also aesthetically pleasing, making them ideal for sharing on image based sites like Pinterest and also being referenced and republished in blog posts.
Blog Posts
From controversial opinion based posts to top ten style posts, done well blog posts are a very effective form of linkbait. When creating blog posts, think about what your target audience wants. What content would they find useful, and interesting enough to share? If you sell hiking equipment, you could write a post on the top ten hiking spots in the UK. Make it extensive, make it evergreen, focus again on being a resource, keep it updated and it will attract links over time.
Examples of Effective Linkbait Strategies
13 Essential Tools for Surviving a Zombie Outbreak
REI sells hiking and camping equipment. Its 13 Essential Tools for Surviving a Zombie Outbreak infographic, is the perfect example of linkbait. Combining the elements of humour and resource linkbait, this guide garnered REI a great deal of attention. It also leverages the popularity of zombie shows and movies, like the Waking Dead, to create a piece of content that is truly share-worthy.

5.11 Tactical is an eCommerce store that sells a wide range of clothing items, accessories and equipment for law enforcement, tactical operators, first responders and recreational enthusiasts. As an April Fool's joke, the company announced its "Tactical Duty Kilt". This joke product garnered the company a great deal of attention, so much so that 5.11 Tactical actually decided to really make the Tactical Duty Kilt. It's the perfect example of how humorous linkbait, and fake product pages can really help an eCommerce website.
Blendtec Will It Blend? – iPad Video
Blendtec is a company that sells blenders. It has managed to not only increase traffic to its site through linkbait, but also differentiate itself from other similar companies on the Internet. The company has done this through its Will it Blend video campaign.
These videos show the founder of the company, Tom Dickson, blending odd items, from credit cards to mobile phones, in order to demonstrate how powerful the company's blenders are. These videos have proved incredibly popular, but the Blentec Will it Blend iPad video is one of the most viewed.
Volkswagon Fast Lane – The Slide Video
Volkswagon had the ingenious idea to put a slide on the stairs of the Alexanderplatz subway station in Berlin. The company named the slide the Fast Lane. The subsequent video showing the slide in use asks the question, "Are you Ready for the Fast Lane?" Fun and thought-provoking, this video is the perfect example of how, when done well, video content can be an ideal form of linkbait.