On the subject of Pay Per Click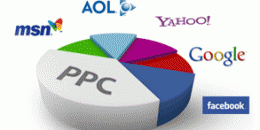 Corina
September 16th, 2014.
The reason behind writing this post is simple. Although AdWords is a very performant and user friendly platform a new user might get caught in a web of settings and technical procedures – the post you are about to read intends to make things easier to understand.
Keywords & Text Ads 
No matter how newly accustomed you are to the AdWords platform you must have heard about the famous Quality Score and about the advertisers' task to make it bigger and bigger.
By now you must now that the bigger the Quality Score is, the better your campaigns will convert and the higher your ROI will be. So let me clarify the rules a bit.
Keywords
Customers search on Google for different things and advertisers try to target these searches by using keywords. A very important aspect of the keywords is that they have to match the clients' search terms.
When you are starting a keyword list you should try to enclose all the search queries your clients might use. You should also add the main categories of your business or of the services you provide. Also, break your keywords into related themes – it will make tracking their performance much easier. Remember – your campaigns should look neat and organised!
P. S. If you are running out of ideas when adding new keywords you can use the Keyword Planner to get that much needed inspiration!
Text Ads
The Text ads are those ads that inform the client about your business. You want them catchy and interesting? If yes, just try to apply these simple suggestions:
Inform your clients about that feature that makes you better than your competitors. Doesn't matter if its "discreet delivery" or "lowest price guaranteed" what matters is that your "unique" services should be advertised.
Include the promotions and the prices – let the clients know that your great offers are time-limited.
The Call-to-Action should be loud & clear. Invite your clients to "order" or "sign up".
Remember those keywords we were speaking earlier? Add some of those in your text ads!
Landing pages should match your keywords and your text ads and present exactly the services you are advertising.
Location extensions & Call Extensions & Callouts are AdWords' way of helping you become more visible. Say "Thank you, AdWords!" and make them really work to your advantage.
And remember the quality and the relevance of the keywords and of the text ads are going to have an impact on your CPC so try to make them relevant to your business!