On the subject of Social Media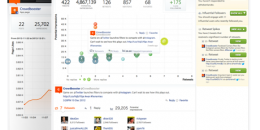 November 14th, 2014.
As more and more companies become aware of the importance of social media and the impact a well-run social media marketing campaign can have on their business, the need for clear, effective and efficient analysis of performance, reach, and the wealth of data available is ever greater.
Social media allows businesses to interact with their customers and create interest and excitement around their products and services, build their brand and ultimately generate revenue.
Knowing your audience, understanding how they behave and finding out what works and what doesn't is key to helping develop a successful social media marketing strategy.
Below are 10 great social media tools for marketing managers to help you gain greater insights into your audience and manage your social media campaigns more effectively.
1. Google Analytics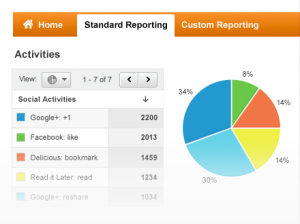 Probably the most well-known analytical tool, Google Analytics has a whole host of features including social reporting which allows you to measure how visitors use your site, where they came from and how you can keep them coming back.  Social reports help you measure the impact social media has on your business goals and conversions showing you conversion rates and the monetary value of those conversions that occurred due to referrals from each social network.
The Social Plug-in report shows which articles on your site are shared and through which social media channels (Facebook like, Twitter Tweet, etc.) while tools such as Multi-Channel Funnels and Attribution show how all your campaign elements work together so you can concentrate on those that work best .
While there is a free plan, the Premium service is designed for larger organisations and the more detailed insights they require.
2. Hootsuite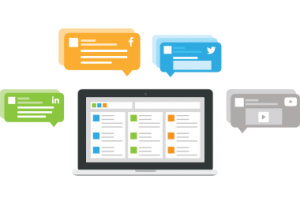 Hootsuite is a Social Media Management Tool which allows you to manage multiple social streams like Twitter, Facebook, LinkedIn, Google+ and many more in one place.  It enables you to monitor and track what is being said about your brand or product and help you to respond instantly.
This is a useful tool if you have a team rather than one person managing social media as it allows you to delegate responses to different team members ensuring that no fans or followers are overlooked.
Although there is a free plan for personal use, the Pro versions costs £9.99 per month for up to 9 team members, 100 social profiles and unlimited RSS while there is also an Enterprise package for larger corporations (demo available).
3. Socialbakers Analytics Pro
Socialbakers Analytics Pro allows you to analyse the performance of your competitors on social media in order to gain a better understanding of their social business strategy across media such as Facebook, YouTube, Twitter, Google +, LinkedIn, etc..
Learning from their successes and failures helps you to create more effective social media campaigns for your brand.  Features include competitive analysis, visual reporting and Fan and Follower Insights as well as Mobile App Support.
There are various pricing plans starting from $120 per month.
4. Crowdbooster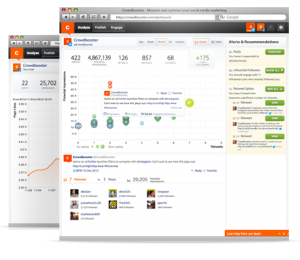 Crowdbooster is a tool which helps you achieve an effective presence on Twitter and Facebook.
With Crowdbooster you can track the growth of your audience, know who your most interactive and enthusiastic fans are, and schedule posts for both Twitter and Facebook.  Crowdbooster also highlights the key information you should pay attention to, such as new and influential followers, so that you can engage with them.   You can also manage multiple accounts and share access with colleagues and clients.
There are a variety of pricing plans starting from $9 a month with a free 30-day trial.
5. Postling

Posting describes itself as "your all-in-one inbox for all social activity about your business".    From one social inbox, you can monitor what's being said about your business on the web and respond to messages from your blog, Facebook, Twitter, LinkedIn and YouTube.  You can also be alerted whenever a word or phrase you are tracking is published on Twitter, Facebook, Google News and WordPress.
Another feature is that using Postling you can publish to a variety of social media platforms, such as Facebook, Twitter, LinkedIn, WordPress, Blogger, Tumblr, Facebook Photos, and YouTube.
Pricing starts at $1 for the first 30 days and $10 a month thereafter.
6.  SocialBro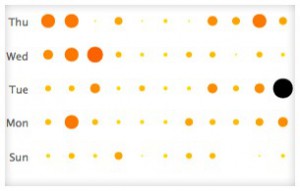 SocialBro is a tool specific to Twitter which helps you better target and engage with your audience while also providing analytical insights.  It informs you when's best to tweet, how to indentify your influencers and discover new users, and analyse your Twitter competitors.  SocialBro works alongside Twitter scheduling tools such as Hootsuite and has a complete suite of tools designed to meet the needs of all types of user from individuals and small businesses to large enterprises.  Pricing plans range from free to paid to tailored.
7. ArgyleSocial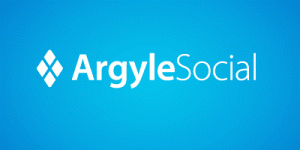 Argyle Social is a B2B Social Marketing platform which ensures your efforts add value to your marketing through monitoring prospects, aiding engagement and tracking conversions.  Segmented campaigns, multi-network reporting and integration with sales platforms such as Marketo and SalesForce help prove the true value of social interactions.
Argyle Social helps you to qualify and quantify better leads, and build and maintain stronger relationships with your audience.
There are three monthly pricing plans with different features ranging from $200 for small marketing organisations to $600 for professional marketers to $1100 for large marketing teams.
8. Spredfast

Spredfast is an enterprise social media management system that allows an organization to manage, monitor, and measure its performance across multiple social media channels.
It enables companies to , increase audience engagement through integrated campaigns and discover relevant topics from the moment they start to trend facilitating the creation of inspiring authentic content.
Spredfast's listening and analytics solutions provide end-to-end visibility into the social data that helps companies understand their audience and make better business decisions.  It can be Integrated with your existing digital analytics applications like Omniture, Google Analytics, Brandwatch, Crimson Hexagon, and more.
Request a demo to see what it can do for your business.
9. Shoutlet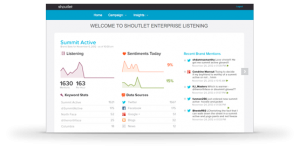 Shoutlet is an Enterprise Social Relationship Platform which enables companies to understand their market, reach and engage target customers, grow their social database and plan and execute social content.  The ability to link different platforms together means site management efficiency and enables companies to see what products are popular with their customers.
It's designed for social media marketing professionals who need a streamlined solution to creating social media content and managing interactions.  A demo can be requested.
10. Wildfire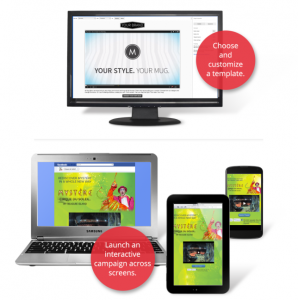 For enterprises and agencies, the Wildfire Social Marketing Suite enables you to turn separate social media tactics into effective strategic campaigns.  Features include Social ads which helps you reach the right audience across a variety of networks, the creation of interactive landing pages and promotions using pre-built templates or your own custom design and the management of conversations with your audience across social networks from a single dashboard.  Integrations between Wildfire, Google Analytics, and Google Tag Manager provide the insights to measure social ROI.