On the subject of Authority Links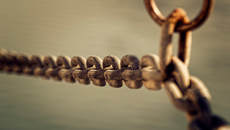 Martina
October 25th, 2011.
Are you aware just how many kinds of links that are relevant to building the Page Rank of your own website? Are you convinced that  mindlessly spamming Joe Bloggs' blog (see what I did there?  Ha! ;-) ) with comments totally unrelated to the topic at hand, in hopes to receive some free link juice in the form of a back-link is the answer to success?
If this still works on particular blogs, chances are they are not very high quality ones, are probably unmonitored, and are places where your comment & anchor text are left to dwell in the company of other usually very dodgy peers.
So what other links exist & how do you create them?
Here is a list of a variety of different links available to a website with a quick breakdown of how they work:
Reciprocal Links
As suggested by name, these are links gained in return for giving links. This can be achieved by guest posting for instance, where you write content for another blogger which they include on their blog and somewhere within the body of that content, you include a link back to your website. Usually the blogger writes some content for you too, leaving their link; hence it's reciprocal as you are exchanging links.
One Way Links
As their name suggests, these are the opposite of reciprocal links. You receive a link to your site but do not give a link from your site. Think of it like following a celebrity Twitter profile that doesn't follow you back, the numbers show the power here. Search engines catch onto this and class your site as valuable and useful because other sites wish to promote you asking for nothing in return. Ranks can dramatically improve with such links and they also help to generate a good amount of direct traffic to you.
If you can achieve these naturally you are on to a winner.
Authority Links
An authority link is a back-link from a site Google trusts in terms of its Algorithm. Trust comes from a site being detected as an authority (because of its page rank, it's number of strong back-links and many other factors) the beauty of such links is that the sites they are placed on  get more visibility in search engine results for keywords that are both related and non-related to the sites topic.

Directory Links
These are links submitted to and contained in web directories which are an online resource specialising in linking to other web sites and categorizing those links. Links can be searched for and found on in a way similar to a search engine search engine however this is not to confuse the two as unlike a search engine, which uses automated methods to index it's web-links, directories usually use humans, you know people – to do this. This is good news in terms of quality, as someone actually deciding that a site is quality leaves less room for undeserved sites to rank highly through use of "spammy" techniques.
'Run-of-Site' Links
Less popular in recent times, these kinds of links are (or were) in used in footers on websites or links in "blog-rolls" usually in seen in the left of right panel of a bloggers site. As the site grew, gaining back-links and content, the worth of your link would grow too. The name 'Run of Site' comes from the fact that the link remains in the same place throughout the entire website (in that left panel or footer).
This had its time. A person could have their link planted on a website that grew to have 1, 000 pages & the link would count as 1, 000 back-links. However, search engines smartened up which has resulted in any one link only counting once in these positions.
Edu. & Gov. Links
The birth of the Internet came about from successful research funded primarily by the American government and educational institutions who shared information with each other.  When it was ready to give to the wider world, these government and educational sites were its main content and were later followed by directories and search engines which were initially built to catalogue these sites.
The older algorithms were less advanced than today's and once it became obvious that the best way to increase Page Rank was through linking, techies started using edu. And gov. links to spring to the top in terms of ranking for keywords. This has changed however as webmasters began to crack down on people spamming for links, making it difficult to achieve these days.
'Presell' Page Links
Without the jargon, these are paid links.
A presell page is one that you create yourself, complete with titles, descriptions, content and of course, links!
You then hand over cash to similar sites in your niche and hope for them to put it up on their domain, link to it from one of their pages and pop it on their site-map too. It totally goes against Google's guidelines because unethical methods such as 'cloaking' are usually used among other things so probably isn't something you want to be getting into.
Dofollow links
The opposite of nofollow links, (which are crawled by "spiders" in the same way, but are not given any "link-juice" or value once the nofollow tag is added because search engines do not follow them) these are links that webmasters allow spiders to crawl with the intention of giving some authority to the link. When spiders crawl a dofollow link, that link gains a little "juice" because search engines are being told that that site is trustworthy, which helps its Page Rank. Over time, as you build up a list of links to your site that are "followable" your site will grow in authority. You are likely to find dofollow links in the comments section of blogs and profile links on some social media websites.
RSS Links
RSS feeds can be rather helpful in aiding your SEO and enhancing your ranking efforts because of the fact that they get picked up by search engines quite quickly. Feed results can appear for the keywords that your website is ranking for and often such feeds are actually more likely to appear than a regular SEO result for other pages on your site simply because news feeds are updated more frequently (think blogs). To achieve this, ensure you have a feed/subscription option on your site and ensure this is not written in javascript, as search engines cannot crawl these.
Article Marketing/Author Biography Links
This can certainly be effective if the article you write is a good one, contains the link to your website in the biography snippet and gets a considerable amount of traffic. This is because  the more your article is linked to acorss the web, the higher the amount of links there will be to your site from other peoples sites which is the key to ranking success.
Three-Way Links
These links work the same way as reciprocal links whereby each site links to another. With this kind of link however, there is a third site in the equation and the process works by website A linking to website B, and website B not linking back to A. Website B does however, link to website C and instead of C linking back to B, it links to website A (see image above). Reciprocal links are very common and it isn't unlikely that search engines aware of them might question how natural they are over time. The 3-way link provides the same benefits whilst looking as natural as possible to search engines, which will improve your site rankings.
So, now you know how to 'think link' – go get 'em! :-D