On the subject of bounce rates
Martina
May 10th, 2011.
Are your bounce rates extremely high? Does Google Analytic's show that people are only spending a very short time on your site before leaving? Loyalty rates low?  As a web-master if you face any of these issues, read on for some tips on how to overcome them:
Have some "me" time


Link to your site – on your site. The more links your website includes to the pages on your site the better. The simple logic behind it is this, when these links are clicked, they lead to another area of your site. This means people will be hanging around longer, seeing what else there is to see rather than being lead off to other places online or simply leaving altogether.
Opt for quality over quantity
What would you rather:
(a) thousands of visitors daily who stumble onto your site & realise they have been duped by your misleading ad causing them to instantly leave and grumble about wasted online browsing (which would result in high CTRs, virtually no conversions and an extremely high bounce rate).
OR
(b) a consistent amount of daily visitors who spend a little longer on your site browsing and hopefully converting?
The point of this rhetorical question is relevance. A person wanting to buy household goods for interior design, finding your site through an ad suggesting household goods for interior design before discovering what you actually sell are gardening products, will leave. You may be happy about a high CTR but remember, you are paying for every click in a CPC campaign and every thousand impressions in a CPM one; be specific.
Avoid mazes, nobody likes those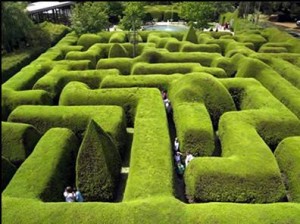 The origins of the internet arguably date back to the 19th century, yet 2 centuries later people still create websites with awful navigability leaving the average web surfer frustrated enough to give up searching for whatever it is they wanted on that particular site and going elsewhere. If you want people to stay, you must make each section of your site clear and easy to get to, it wouldn't matter if you had the most wonderful web content available if people didn't know it was there.
Get the right look
Using Google Adsense is one great way to bring some extra revenue. When people come to your site and you have too many ads, links to here & there, misspellings, dodgy looking logo's/pictures, flashing animations and the like…they leave. These things are annoying and really count towards (or in this case against) customer confidence. Try Google's 'website optimiser' – a tool that allows you to test different versions of your site to help decide what the best version is.
Incentives and interaction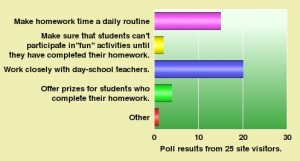 Incorporate things into your site that people want to spend time doing, this could include anything from quizzes, polls, questions, comments areas, forums, things to rate, games etc (I could keep listing things but I think you get the point).
Good luck! :-)