On the subject of ROI
Martina
July 25th, 2011.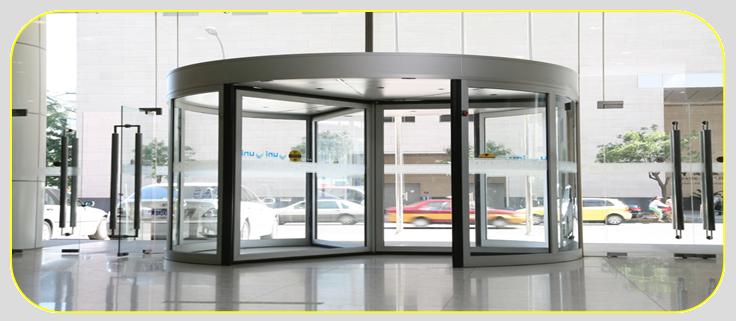 If you take a look at what you eat, where you shop or even what you wear, you'll discover that the most effective brands and businesses in your life are successful because of their ability to keep you trapped in their rotating doors. You'll buy that same beverage maybe twice a week, and go to that same supermarket at the end of each month- all because you've convinced yourself you like the design on the plastic bags, and the staff are friendly. Actually, there's more to it and I'm about to tell you exactly what that is…
Brand evolution…

You frequent a brand because it grows with you and becomes something that understands you. For example, after McDonalds understood the issue the population began to have with societal obesity, they reduced portion size (although I blame inflation) and boosted the nutritional value of the food through the choice of ingredients used. This became acceptable to parents, who then were more inclined eat there with their families.

An example of an industry that arguably did not readily embrace evolution and suffered greatly as a result, is the music industry. After the birth of the digital age of music, illegal downloading and iTunes, the archaic business model of selling CD's showed a huge decline in sales. Failing to catch on quickly enough meant that some artists suffered (and the customary private jet was downsized to a regular limousine).

Whatever your line of business, you need to understand the importance of evolving with the customer, if you sell tube-socks and make a great profit in winter, introducing a pop-sock range for the warmer months would mean that you have something to offer customers all year round. Alternatively, if your business is to provide SEO services (and you are doing this well) – then perhaps you could suggest Pay Per Click (PPC) services too.
Integrating, and actually
wanting

customers' opinions…

When listening to a friend or colleague talk about something they care about, you always feel that little bit of gratification when they ask you your view on the subject and genuinely care about your answer. Imagine this never happened – if people talked at you, telling you their views and never asking about yours…you would get tired of listening to them, and they would eventually emigrate to a world of bias where only their opinion matters.
Feedback is a wonderful thing, and to guarantee any kind of success you need to be engaging the people whom that success relies upon. There are many ways this can be done such as market research, comments sections and incentives.
Personally, I dislike the emails I receive asking me to 'spend 2 minutes' of my time filling out a feedback form, but interestingly, when shopping online – the reviews section about the product I am interested in, is the first place I look before pressing the 'checkout' button. If you struggle to get feedback, try using incentives in exchange for it, offering a discount or a token for free software after a few important questions are answered, is a 'quid-pro-quo' way to dig out helpful information that could help you better your business.
Offering alternatives…
Nestle's chocolaty awesomeness is far from limited. Nestle offer a range of sweets and treats making them one of the most popular and wealthy brands in the world. If Nestle was limited to just one chocolate bar, sure that bar of chocolate would taste good to those that enjoy it, but after years of just a milk chocolate bar, people would stray – they'd try praline, white chocolate, plain chocolate – and so on. If Nestle weren't the ones to provide these different types, they'd be losing out on possible revenue and brand awareness.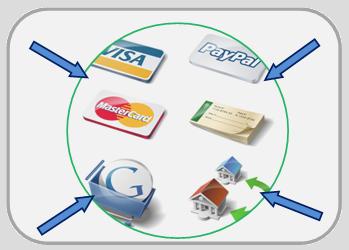 The power of a brand comes from its ability to churn out good ideas and give people choice. This isn't limited to types of product or service offered, your business alternatives should extend to forms of payment, methods of contact and more. Yes this is 2011, but believe it or not, some people prefer to send a postal-order or a cheque rather than use their credit or debit card online. Similarly, some people like to mail a letter to you rather than send you an email – and some people like to call you on the phone, instead of using Skype.
Being savvy is important, but it is important to remember that you could alienate a whole market simply by not catering for it. If you sell online, offer WorldPay, PayPal and the ability to pay by card – by doing so, shows customer consideration which is exactly what you need to do!
Avoiding over-saturation…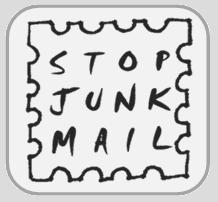 An unexpected text message from an old friend, is often the perfect segue for reconnecting, because sometimes it's the subtleties in life that we enjoy the most. However 'broadcast-message' after Facebook invite from that annoying person you'd probably cross the street to avoid, will never get the attention they want. This is because there is an important difference between the two – in the first example, you feel as though that person put thought and care into the message and in the second, you feel undervalued, someone just making up the numbers.
Your business works the exact same way, its quality over quantity. Flooding prospective customers with emails about what their missing might cause them to report you as spam, and maybe even tell others to do the same. However, providing them with worthwhile information they may not already have gathered, might prompt them to subscribe to your blog, or enquire about your business.
Acknowledging loyalty…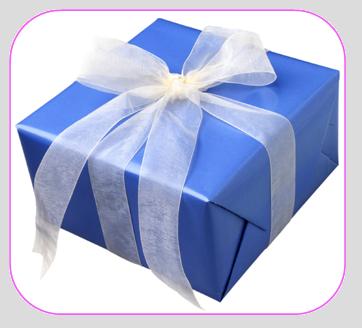 Many businesses have cottoned onto the positive effects of personalisation, sending out post with only your first name as the title as if they're your buddy, addressing you with "hi" rather than the traditional "Dear" and sending out seasonal gifts and confectionary. Even if it's slightly corny and obviously not based on some fantastic rapport you have with them, they do it in hopes that you'll feel appreciated causing them to stand out.
Even if a thousand others receive the exact same gift, unlike the Facebook invite example above and more like the Google+ invite in its beta stages – it makes you feel all special.  Using this method is an added charm, especially if the customer is new to you; it works almost as a reminder to them of their importance to you. Consistent use of this technique might eventually convince that customer that you are important to them, because you obviously 'care' about them enough to remember them personally.
Customers will keep coming back if they are fully catered to. Whilst I am not suggesting that if you are not doing all of the above perfectly, you will fail – including these tips into your already operating mode of business, will help boost ROI and customer satisfaction. A 'win-win' outcome! :-)