6 Simple Ways to Optimize Your Facebook Page for Graph Search
I'm going to Paris in a few weeks. Should I  turn to Google and review sites to find restaurants and places of interest to visit, or would I rather turn to more trusted sources, like my friends?
I'm going to prefer recommendations from my friends, of course. This is the genius of Facebook Graph Search: personalized results based on data collected from people your network. Google is aiming for this through Google Plus and Search Plus Your World, but the more personalized data Facebook has access to arguably makes it a better source for this kind of search.
Released this January, Graph Search initially made waves, with some calling it a direct competitor to Google. Graph Search's future is still uncertain and for now it seems laughable to think Facebook will give Google a run for its money. But, in its current iteration Graph Search is pretty useful for helping potential customers find you (without them ever needing to leave Facebook).
How Graph Search Works
Users can search for information about friends, such as photos and interests, but they can also search for businesses.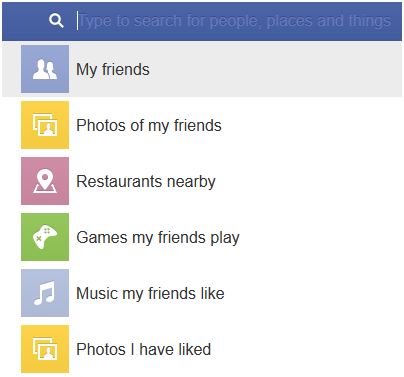 For now, it looks like the biggest benefactors from Graph Search will be businesses with physical locations. But, I suspect Facebook will begin rolling out other search functions as time goes on.
You can search for businesses based on location.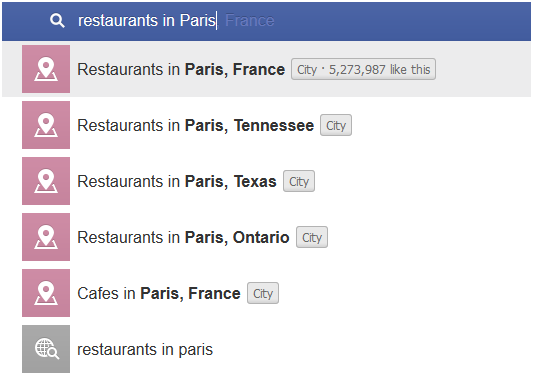 You can also search for types of business that your friends have visited (a.k.a checked in to).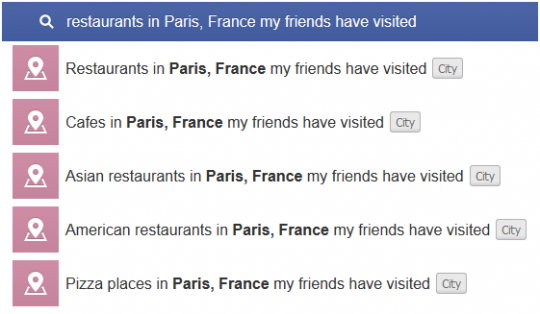 Results will show you which of your friends checked in where. You can also use the filters on the right to refine the results.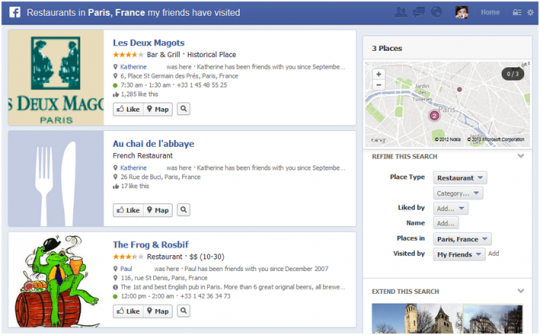 Preparing Your Page for Graph Search
Just like you add certain information to your website in order to be found in search engine results, you can increase your page's visibility in Graph Search with a few optimization techniques.
1. Fill in Your About Page
Make sure the description in your About section is keyword rich and describes all of your service offerings. If you have a physical location, make sure to include an accurate address and store hours so people searching for businesses in your region can find you.
2. Customize Your Vanity URL
If you haven't already done so, updated your page's vanity URL with your business name and/or your business' keywords.
3. Categorize Your Page
Check that your page is categorized properly. Place pages can have sub categories, so make sure to include any applicable subcategories, as well.

4. Claim Your Place Page
Anyone can create a Place for a business on Facebook (this happens automatically when someone checks in to a business that doesn't have an existing Place listing). The good news is you can claim these Place listings and merge them with your Facebook page.
Search for your business through Graph Search and then claim any existing Places. Visit the Facebook Help Center for the instructions on claiming and merging pages.
You'll also want to try to check in to your business on your mobile (while you are at or near your location) to find any other rogue Place pages. Check out how your Place listings appear on iPhone vs. Android phones, since results might vary in different mobile versions of Facebook.
5. Encourage Check Ins to Your Business
The more people are checking into your business, the better chance your page will show up high in the Graph Search results.
For example, when I searched for Indian restaurants in Paris, I was surprised to see the top results did not have a lot of Likes on their page, but instead a lot of check ins. It looks like offline popularity trumps online popularity in this instance…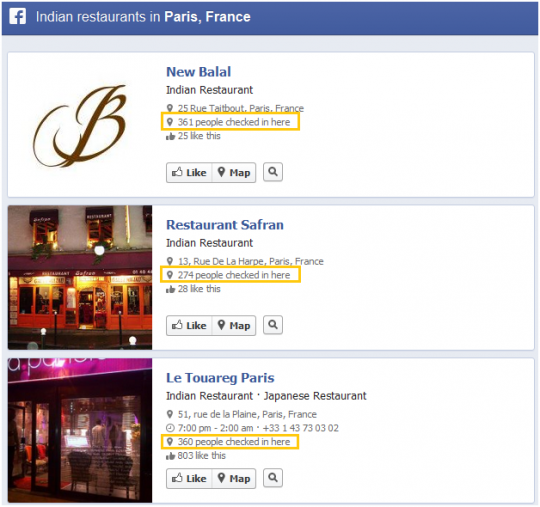 Start encouraging check ins by offering discounts for checking in and putting up signage in your storefront to let customers know your business is active on Facebook.
6. Keep Your Page Active
Consistently sharing great content on your page will keep your fans engaged, which will help your page appear higher in Graph Search.
The fuss seems to have died down since its release, but Facebook has invested huge in building its own search engine. Expect Graph Search to become a more integral part of Facebook as its features are refined and users begin seeing its value. Businesses that prepare their pages now to rank well in Graph Search will be ahead of the curve if and when this becomes a popular way to search on the web.
Kerry Jones is a freelance writer, editor and blogger based in Tampa, FL. Her background is in online marketing, where she gained experience doing social media consulting and management for Fortune 500 companies. img credit