On the subject of facebook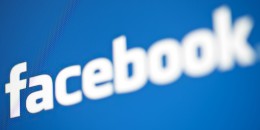 October 10th, 2014.
You've heard that having a Facebook page is all the rage for business nowadays. You think that you should be part of the Facebook trend. You possibly use Facebook personally and see that it could help you gain new customers and communicate with existing ones. You even wonder whether you can use it to promote yourself to some of your competitors' fans. So what should you do?
Setting up Your Own Page
Obviously before you can even think about using it to attract customers, new or those of your competitors, you need to build up a professional, attractive Facebook page yourself.
It is a relatively easy job to set up a Facebook business page, but there are a few clear steps that you need to follow.
Begin by clicking on the downwards facing triangle towards the right of the blue bar across the top of any Facebook screen. A list of options comes up; choose "Create Page". Select the most appropriate of the following options:
Local business or place
Artist, band or public figure
Company, organisation or institution
Entertainment
Brand or product
Cause or community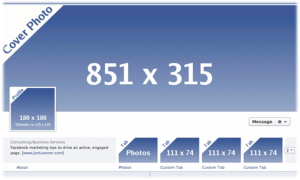 Fill in any relevant information you are asked for. Note that it is not possible to change your category without having to create a completely new page, so think carefully before you choose it. If there is any doubt at all, this might be a good time to look at your competitors' pages. How have they classified their pages?
Fill in all the basic information and upload your main profile image (sized 180 x 180). As this is the image that appears beside all of your posts it should ideally be your logo. Also, think carefully about how you describe yourself in the About Me field. This is what will appear on the front page, and is what any casual visitor will see about you. Make it count. Again, look at your main competitor's description, and try and produce something better than what they have written.
The next section looks at your Admin Panel, which will be an area you will work from regularly. One job to do here is to write an expanded About Me section for the fan who is interested enough to click on the shortened version on your front page.
It is time to check your opposition again. Generally, what is the first thing you will notice when you go to their site?  It will probably be the cover photo that they drape across the upper section of their front page. You need to ensure that yours is equally as striking, or preferably more so. Remember that the measurement is 815 x 315 – get this right, otherwise you will be disappointed by the results.
Content
The absolute key to your business Facebook page is to have regular engaging content. You need to ensure that somebody is given the task of regularly updating the page, and keeping conversations going. You can easily set up rights for different staff members in the Administration Pane.
You can create tabs with content. Again check how your opposition use their tabs. You want your visitors to have a good user experience, so it is often best to restrict yourself to the four tabs that remain visible without scrolling. If you were a British firm in the fast food industry, you might notice that the McDonald's U.K. site uses far more than the four basic tabs, and have them listed in a somewhat eclectic order. The four main tabs, in order, are Timeline / About / Photos / Students. These are followed by More, which if you click on brings up McDonald's Breakfast / House Rules / Likes / Locations / Videos / Search Jobs / Visit Us / McNuggets Saucy Challenge.  Burger King, on the other hand, chooses to only have three items under their More tab, obviously relying on their customers navigating to the more visible tabs.
Make certain that you post regularly. Analyse what your readers seem to like and engage with. Do they like images? Do they like statistics? Do they click on particular types of links? You can find this information out by clicking on "View Insights" in your Admin Panel. From there you can monitor reach, engagement etc., and determine what works and what does not.
If you have any particularly important posts, maybe they are about a particular promotion or some key item of news about your business, you can make these posts stand out by clicking on the star at the top right of any post. This highlights the post horizontally across the entire page.
Targeting Your Competitors
So specifically, what can we do to target our competitors? There are a number of strategies, although many of these have had to change quite recently as
Facebook has altered its terms and conditions, limiting the activities that it considers acceptable within its rules. They have cracked down hard on tracking add-ons recently, and it is now quite difficult to get detailed information about pages that are not your own.
Firstly you should analyse your competitor's internet strengths and weaknesses. You can get basic statistics about a domain's popularity on Facebook by entering the following url in your browser:
http://api.facebook.com/restserver.php?method=links.getStats&urls=http://www.insertwebsiteaddresshere.com/.
e.g. if you want to know statistics relating to McDonalds, you could enter:
http://api.facebook.com/restserver.php?method=links.getStats&urls=http://www.mcdonalds.com/
This will bring up an XML file that will include the number of Facebook likes, shares and comments, relating to the particular domain. So, in the McDonalds.com example there are currently 2913 likes, 6800 shares and 4448 comments, but their McDonalds.co.uk site has only 17 likes, 102 shares and 2 comments.
You can find some more information by using http://graph.facebook.com/facebookname,
e.g. for McDonalds:
http://graph.facebook.com/mcdonalds
Some useful information you can learn here is their site ID number (which can be substituted for their name in the address bar), the category they have chosen for their website (have you chosen the same category?), their Facebook likes (a huge 32153757 in the case of mcdonalds.com), their username and a number of other statistics.
You can find some interesting information by going to https://www.facebook.com/competitorsname/likes, e.g. https://www.facebook.com/McDonaldsUK/likes tells you the number of likes on a day-by-day basis. It also tells you that McDonalds UK's most engaged fans are Londoners aged from 18-24.
The next area to look at is what your competitors' fans are writing on their Facebook wall. Go to their Timeline page, and scroll down the left sidebar until you come to the Posts to Page section. Click on that. You will now have a page of the most recent posts made by the visitors to their site.
Read these comments. What do their fans like about them? What can you do to emulate the things that they are doing successfully?
Just as importantly, what are these people complaining about? On the day I looked at the McDonalds UK page, there were fans complaining that most of the vouchers they were given were years out of date. Immediately you know of something to watch out for yourself. There were also many other complaints about poor service and even dishonesty by a particular branch. While there is obviously not any proven veracity as to the truth of some of the complaints, it is still a good guide as to public feelings about your competitor's performance.
You can learn a lot from how your competitors respond to the complaints, either from the good techniques they use or the bad ones. Notably, the McDonalds technique was to not respond at all.
You can learn more information about your competitors' Facebook pages (as well as interesting and useful statistics about your own page) by subscribing to Fanpage Karma. There is a 14 day free subscription option if you only want to use it once to get basic information. It can tell you what kind of posts attract fans and encourage engagement, e.g. do the fans react best to pictures, links, videos or offers etc. In the case of McDonalds you discover that they only post pictures. Fanpage Karma also shows you statistics about what days result in the best interactions. Clearly the most successful McDonalds posts are made on Fridays. This does suggest that if McDonalds was your competitor, you should be making Friday posts.
You can use the History and Benchmarking tab within Facebook Karma to see what kinds of posts have done well for your competitor. Maybe you could benefit from producing more posts like those with high engagement. While you are on that page you can see who the top influencers are, and you can look to see why they have been successful. At the time of writing the most successful food and beverages page is actually the Starbucks one. Make certain to record these successful competitors' ID numbers, which you can use when targeting your Facebook advertising.
Targeting Your Facebook Advertising
One way that you can really target your competitors is by targeting your advertising towards the people who like your competitors' pages. You can even design ads that focus on the problems that you have seen mentioned on your competitors' pages. For example, a UK fast food restaurant, could make a point of advertising how they do not hand out dated vouchers.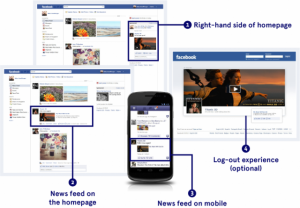 When you set up your Facebook ad it is recommended that you use the Power Editor option. This gives you a number of choices to help you specifically target your ads. If you click on Ads, then Audience and scroll down you will find a section on Demographics. Within that you will find a section on Internet Behaviours and Categories. To target your competitors' pages, search for them by name in the Interests section. So, for example our fast food restaurant would target their ads at people who list McDonalds as their interest. While you are at it, you may find that it might be a good idea to choose to target a Lookalike Audience for your existing fan base in the Audiences section.
If your competitor is too small to appear in the Interests field, you can at least target the same demographic. As McDonalds UK targets 18-24 year-old Londoners our fast food restaurant could also target the same group.
It is no longer easy to get specific lists of your competitors' supporters. Facebook have made it clear that you breach their conditions if you try. There used to be quite a few applications that would strip out for you the I.D. codes of the people visiting your competitor's Facebook pages. There is no longer an easy way to do this. However if you do your homework and follow the techniques I have outlined you should be able to focus on your competitors' fans with your targeted advertising dollars and promotion, combined of course with high quality appropriate content on your own page.