The Future of Digital Marketing 2012
The Future Of Digital Marketing
I went to the Future of Digital Marketing Conference last week.  I've stripped out all the guff and offer you a distilled, bite sized resume of the bits that I think are relevant to our readers.
Before going to the conference I thought everyone was going to be talking about different ways to leverage Facebook and Twitter for driving sales. Well in the end Facebook hardly got a look in all day.
Andy Harding of House of Fraser suggested that the use of social in multichannel marketing was unclear as retailers were still unsure of its value.
"There was initially a land grab to get Facebook likes, but we ended up running in an endless race and didn't even know why we were running it."
As some of you know this is certainly my perception of Facebook marketing – I have seen countless clients set up Facebook pages with no thought of why they are doing it and what they expect to get out of it. We at Datadial may even be guilty of this.
Themes from the show
This year, mobile technology, integration and personalisation were all recurring themes. Let's take a look at these in a bit more detail:
1. The future of digital marketing is personalisation
Personalisation – In the recent past, many marketers have been struggling to join up data from multiple touch points and create a 'single customer view'.
This is reflected in internally where we've already seen the move to align marketing and sales, but increasingly we're seeing tech departments getting more credit and influence, in my opinion this can only be a good thing.
2. Honesty and Personality work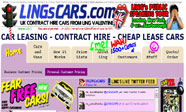 http://www.lingscars.com/ is a successful site. Some hate it others love it but by having a personality it engages users.  So few sites have any personality.  This was a point picked up by Ashley Friedlen in his closing remarks.  He asked the question when or if it is possible to offer the same brand experience that you get in say an Apple store online as we all experience offline in stores such as Apple.
Many people spoke about technology, but at its heart FODM showed the need for marketers to embrace new skills across a variety of disciplines, and to remember to appeal to emotion, to display personality and to add value to every step of the customer journey.
Social has seen big moves towards integration in the sales cycle in the past year as well, with large brands looking beyond the hype and genuinely engaging their customers to push the personalised level of service.
3. Mobile has come of age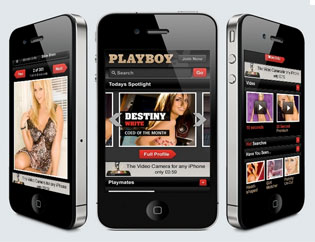 Mobile and connected technologies featured heavily this year. Again, the demand from consumers is that your website works as well on mobile, web, TV, tablet in a frictionless way.
These are some of the various comments made about mobile
Only 20% of brands have a mobile site, which means they are likely to see huge bounces rates, diminished time on page and are unlikely to sell anything via mobile.
It's a no-brainer, your site has to work on mobile devices or your business will suffer but there are so many options on how to implement this that you really need to call me to discuss!
Even among those companies with mobile sites, often they have poor content or are difficult to use
A mobile optimised site may also impact search rankings.
Google says mobile sites will perform better in AdWords and rankings. So eventually you may drop down the search rankings if your site isn't optimised.
All the above maybe true but before diving into Mobile please first look at your traffic in analytics and make your investment decisions based on what is actually happening on your site.
4. Anyone's content can be king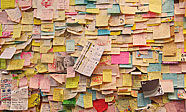 What did come through loud and strong was Content – how to create it, how to use it for digital marketing purposes and manage it which gave rise to a new buzz phrase to me – CONTENT CURATION.
As you should know by now Google loves content. For years we have been advising our clients to have a content strategy. Few really engage in this but those that do find themselves doing very well in search engines. Content Curation involves having a proper content creation strategy and then managing how this is published not just on your website but also on blogs and forums online and even in printed media.
The important difference now is that the quality of this content needs to be much much higher than previously when you could knock out any old blog article and pick up a couple of links with it. Google have upped their game and you need to too.
The ability of CURATION to add context and strengthen the reputation of both the curator and the creator has become increasingly important.
An increasing number of marketing departments are finding content marketers to join them, with more businesses entering the publishing realm. Producing content isn't enough. You have to make sure the right people see it, which is where seeding and collaborative sharing comes to the fore.
We're seeing more of this with the likes of Pinterest and the trend is increasing –
Tips for content curation
There are lots of ways of defining content curation, here is one:
1. Aggregation. The act of curating the most relevant information about a particular topic into a single location;
2. Distillation. The act of curating information into a more simplistic format where only the most important or relevant ideas are shared;
3. Elevation. Refers to curation with a mission of identifying a larger trend or insight from smaller daily musings posted online;
4. Mashups. Unique curated juxtapositions where merging existing content is used to create a new point of view;
5. Chronology. A form of curation that brings together historical information organized based on time to show an evolving understanding of a particular topic.
5) HTML5
What is it – it's a new(ish) way of describing the content on your page. It's useful as you get more layout options as designer, Google can understand the content better so may rank you higher, it enables cross compatibility
Andrews said HTML5 will become ever more vital as it changes the way businesses can build their websites. Brands also need to be looking at how they build their mobile and Facebook apps as HTML5 can save costs by using the same code across each device.
You can build responsive, flexible websites, and make the same site work on any device as it renders differently depending on whether the user has a desktop, tablet or smartphone
Technologies to watch
As always we were alerted to new technologies to keep us thinking
1) Augmented reality (AR) – Some chat about this but clever as it is I still don't see how it will change our lives so pass on that one. If you want to know more have a look at http://www.blippar.com/
2) Voice interface
Voice recognition came to prominence with Siri, but despite an initial rush of enthusiasm it hasn't really caught on. Getting better but still quicker and easier to type – and you sound less of a prat
3) NFC

NFC (Near Field Communications) payment platforms continue to increase. Now integrated into many mobile devices it is becoming possible to pay for many things with a swipe of your phone.
Visa is planning to trial the technology at the London Olympics.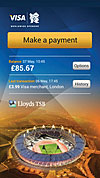 It achieves what a QR code achieves but without the fumbling to open an app. It's a very seamless experience and is now very cheap, so you can put an NFC chip anywhere – embedded in advertising posters, bus stops or at the point of sale. Consumers can then access content by touching an NFC enabled smartphone onto the chip.
But which are here to stay?
Of all four, he suggested NFC was thought the most likely to gain widespread adoption.
APPS to watch
As always there are some up and coming apps – some of which will stick, others will not
1) WRAPP –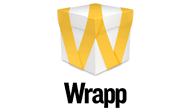 This is quite a fun app which allows you to send gift cards to your friends. Good for retailers to generate footfall at a low entry point. It's wonderfully viral and gives lots of value to both those who are giving and receiving the gift cards. It's a brilliant concept and one you will see a lot more of I think.
(fyi there are no strings attached or minimum spend requirements, eg. a £5 gift card or the equivalent to £5 cash. )
2) ZEE BOX –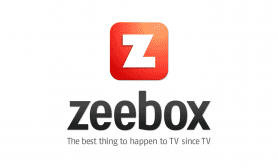 Watch TV and interact with the programme at the same time using Zeebox. Quite fun if you are Twitter obsessed, though on testing it it always seems to be 2-3 minutes behind the action which for things like the tennis final or football or discussion programmes is not much use.
Sites to Watch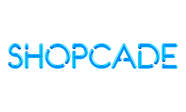 Shopcade –  http://www.shopcade.com/ – Earn points by recommending products. I've spent 20 minutes exploring this site. I'm still none the wiser as to how it works so I am not convinced it will catch on.
Pinterest – Pinterest.com has skyrocketed in the US and almost keeping up in the UK. Used predominantly by women 25-55.
Marketers have broken them down in to "Boomers & Boomerangs," "Babies & Bliss," & "Families Matter Most" demographic groups. Will it be a flash in the pan? Is anyone actually doing business on Pinterest? There are plenty of companies setting up a presence on Pinterest to various degress of success.
Keynote speech by House of Fraser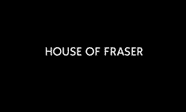 Working with the customer
Buy and collect – single most important development in last year. Customers love the option of being able to collect in store.
 There's a lot of digital in our stores now. You increase sales of a product three-fold just by having TV looping information about a product. The use of QR codes and iPads is also key to giving consumers a personalised experience.
 Online was the domain of product and range, while offline was more about the brand and product experience.
Personalisation
Harding said that personalisation of the shopping experience using digital is "critical for the future, as consumers now expect it."
If you can bring the personalised shopping experience you get online into the retail environment then the results would be amazing.
Social in Retail
Harding suggested that the use of social in multichannel marketing was unclear as retailers were still unsure of its value.
There was initially a land grab to get Facebook likes, but we ended up running in an endless race and didn't even know why we were running it.