How We Gained 1000 Facebook Fans in 2 Weeks
How we gained a client 1000 new fans in two weeks.
'How can we increase our social following?'
It's a question we get asked all the time.
There are a number of ways to boost your social profile, but the most efficient and effective is a targeted and well-publicised competition.
This is something we told our friends at The Turtle Mat Company when they approached us to help build their social reach. We sat down and developed a plan for a brief but effective competition – tying in with the launch of their new range of door mats and their promotional stall at the Chelsea Flower Show.
The prize was simple, but attractive to their target demographic: £100 in Gardening Vouchers, with runners up receiving a mat from their new range.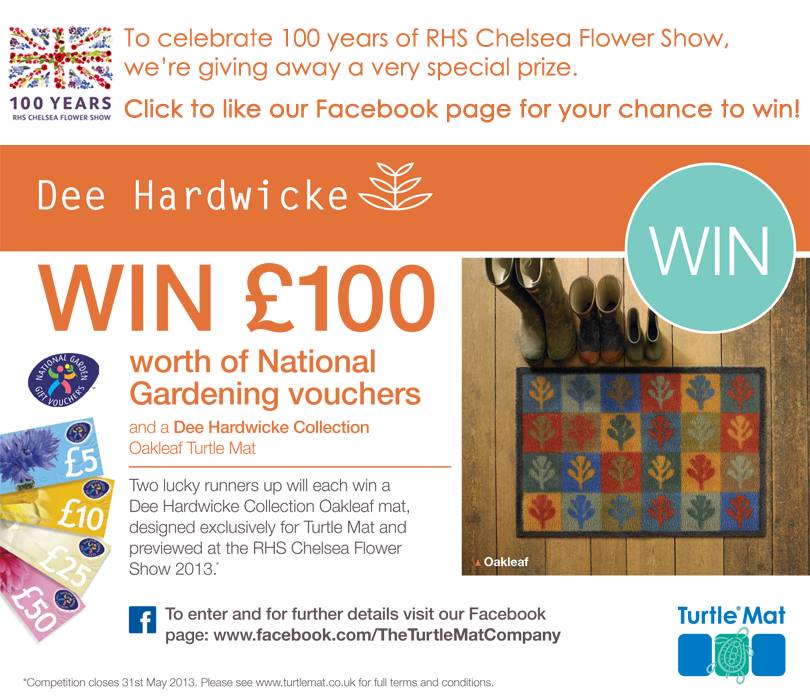 We wanted to make a big impact, so rather than relying on Facebook's somewhat costly promotional posts and adverts, we developed an app using Offerpop – a really straightforward and comprehensive competition design service.
Entry to the competition required Liking the page; answering a simple question: 'What's your favourite flower that blossoms in May?' and also included the option to leave an email address to sign up for more promotions and news.
In the run-up to the competition launching, we publicised the competition via email, Facebook and Twitter; then during the course of the competition we arranged for some paid-exposure through relevant social platforms.
The results were phenomenal:
–          Turtle Mat's Facebook fans boosted to over 1200 in the two week run of the competition
–          90% of people who Liked the page also supplied an email address for future contact.
–          Since the competition was targeted, the responders were passionate and excited to be involved.
–          Cross-promotion on Twitter led to a run-off increase in Twitter followers.
Overall the competition was a huge success, and gave a huge boost to Turtle Mat's marketing power on Facebook.
Social competitions are a really effective way to generate a buzz around your product, engagement with your brand and (most importantly) give a natural increase to your marketing potential.
To talk to us about boosting your social profile, give us a call!